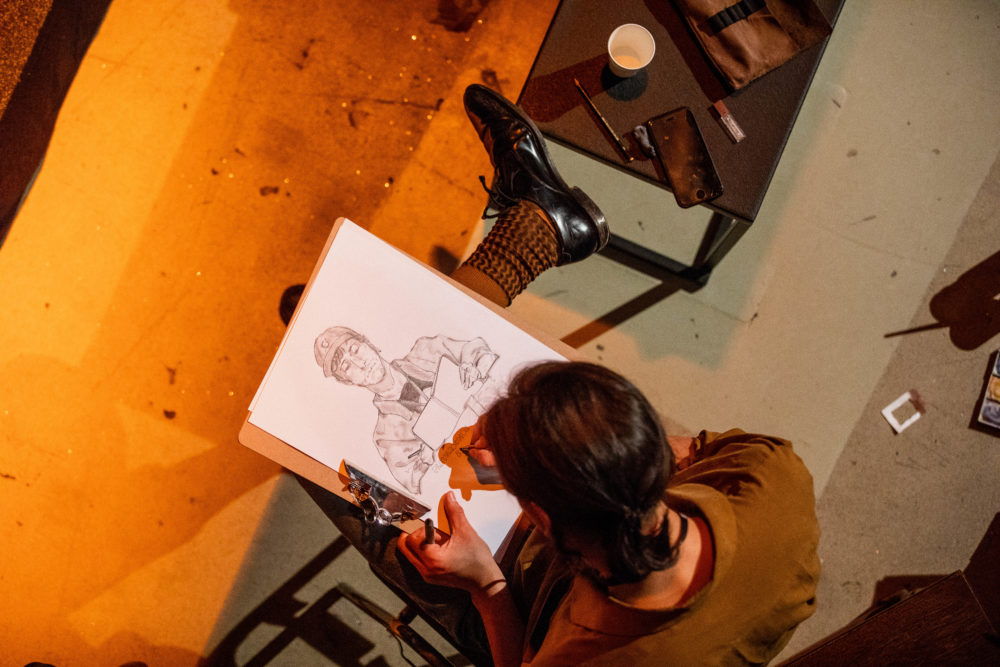 Drink and Draw Berlin is a local artist collective founded in 2014 hosting weekly art classes. Already a steady program partner the last few years, they will again be present with live sketching sessions both at The Art Department Eindhoven and Berlin!
Drink and Draw Berlin's open studio is based aboard a 90 year old ship right on the river Spree as part of the Historic Harbor in Mitte, Berlin. There they organize weekly art classes, workshops, exhibitions and go out to create art installations or murals for clubs and various locations.
And luckily for us they tour! As a partner in crime for The Art Department, setting up in Berlin, they will also create interactive live sketching sessions with live models, both in Eindhoven and Berlin.
So get ready with your gear and improve your skills under professional instruction!
Times of the sketching sessions:
Sat 14 May – 11:30-14:30 and 15:30-16:30
Sun 15 May – 11:30-14:30