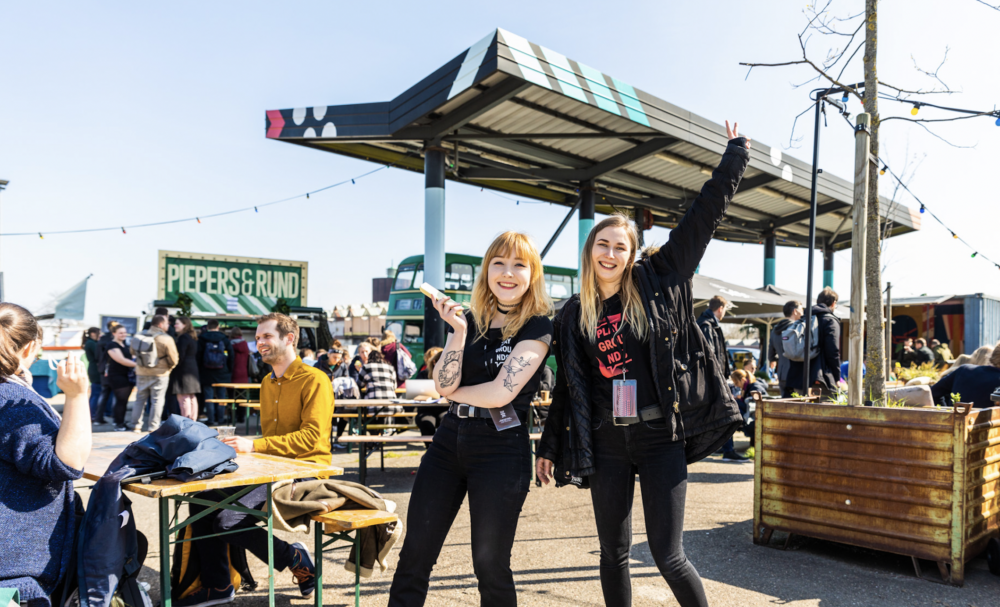 This is no year for doubts and procrastination! If you want to secure a spot for the Blend 2021 (on-site) experience at Pier 15 Breda, you must be fast and determined because there are limited tickets up for grabs!
Just a small recap about how things work this year for Blend – our catwalk of inspiring, progressive and innovative makers.
The on-site festival will take place on 7+8 October at Pier15 (Breda). The main program is divided into 6 parts: Tangible, Morphing Bodies, Story-line, Next Level, Exchange and Beyond. Each compilation program focuses on its own theme and artists and it has limited seats. We also have an outdoor program which is free of charge.
Please note that you'll be required to show a coronavirus entry pass to enter the venue. For more info go to our FAQ.
What to expect from each block?
Tangible is all about artists who mix and match analogue and digital techniques both in imagery and in sound. Taking place Thursday 7 Oct | 10.30-12.30, it features talks from Rogier van der Zwaag, Binkbeats and Jamel Armand.
In the program Morphing Bodies we'll welcome The Fabricant, Mike Pelletier and Lisa Rampilli on stage! Three artists who explore digital and physical identity, human and animal shapes and forms. Catch the talks Thursday 7 Oct | 13.15-15.25.
Story-Line is all about amazing storytellers! Within a single image creating a whole world, bringing about a clear message and mesmerising an audience.  Enjoy the talks from filmmaker Anna Ginsberg, illustrator Ludwig Volbeda and art director and illustrator Simon Buijs! On Thursday 7 Oct | 16.10-18.35.
We cannot NOT dive into games in Game City Breda! For our program Next Level we asked independent game designer Adriaan de Jongh to do a talk. And more guests to be announced soon! Happening on Friday 8 Oct | 10.30-12.50.
In Exchange we focus on interactivity. We've invited RNDR, Jólan van der Wiel and Zach Lieberman to catch you up on valuable exchanges with audiences, data visualization, education and the endless creative possibilities of code. Join them on Friday 8 Oct | 13.30-15.45.
In the program Beyond we focus on artists that make a clear connection between their autonomous work and commission, who bridge a gap between design and advertising. Illustrator Levi Jacobs will give an artist talk. More artist to join him (soon to be announced!) on Friday 8 Oct | 16.30-18.50
So pick & mix and get your tickets!