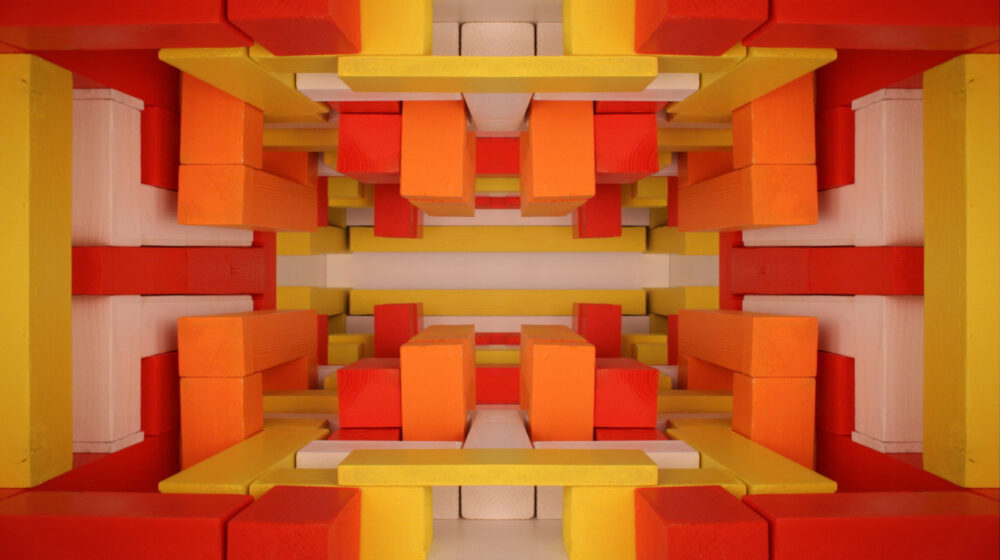 At Blend we aim to signal trends and developments in visual culture. Big part of our curators' focus is the post digital image, where digital techniques and knowledge influences the analogue image. In this program we present three artists who mix and match analogue and digital techniques both in imagery as in sound.
Imagery 'illusionist' Rogier van der Zwaag has been a guest of Playgrounds before. His insights and experiments simply blow your mind. We are happy he will create this years titles and at Blend he will talk about the creation of these titles and not he will not only tell you about his process but also show it.
Binkbeats' Frank Wienk spent a good chunk of his lifetime studying the relationship between object and sound. Predominantly, his well-honed and peerless prowess of virtually any type of drum or percussion instrument served the artistic vision of others. As Binkbeats, Wienk snowballs his wide-eyed relationship to sound into a fully-formed, highly personal brainchild. Next to an interview Binkbeats will perform at Blend.
And last, but not least, we treat you to a talk by Dutch artist Jamel Armand. In creating his art, music is indispensable. To get into the right flow, this can be anything (from Bach to rock). In his studio, his graphic portraits and symbols come to life with the right emotion and music. Basically the world is his canvas. In his amazing paintings, objects and murals he reflects the deep connection he feels with his Indonesian heritage.
Thursday 7 Oct | 10.30-12.30 | €7,50