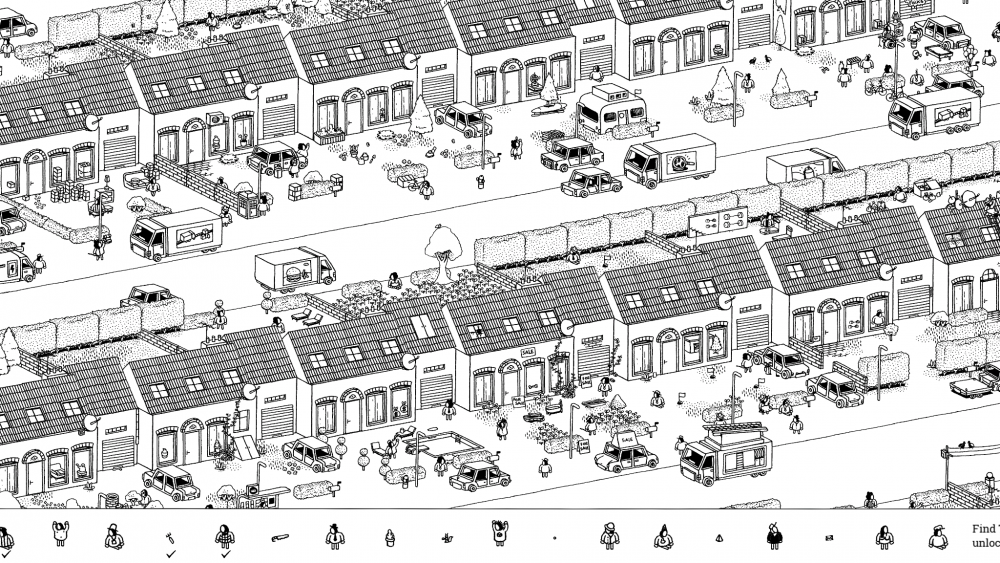 We cannot NOT dive into games in Game City Breda! For our program Next Level we asked independent game designer Adriaan de Jongh to do a talk. Also present is visual artist Floris Kaayk to talk about his game Next Space Rebels. We'll close this block with the panel 'The power of playing'.
Adriaan de Jongh is a game designer best known for the indie game hit Hidden Folks, a hand-drawn interactive searching game, and for experimental games like Bounden and Fingle, which move people out of the normal space of videogames by challenging players to dance, hold hands, and share physical interactions. He is currently making the headphone party game Secret Shuffle and another unannounced game. Adriaan will do an artist talk.
Floris' work focuses on futuristic concepts and fantasies, and visualizes technological progress, sometimes by demonstrating its advantages and at other times by presenting negative consequences. He is a master of visual storytelling using all media, all digital technologies, available to him.
In his latest project Next Space Rebels, Kaayk creates a game focused on building DIY rockets and, at the same time, exposing real concerns about an increasingly regulated internet. And he's going to tell us all about it.
Friday 8 Oct | 10.30-12.50 | €7,50