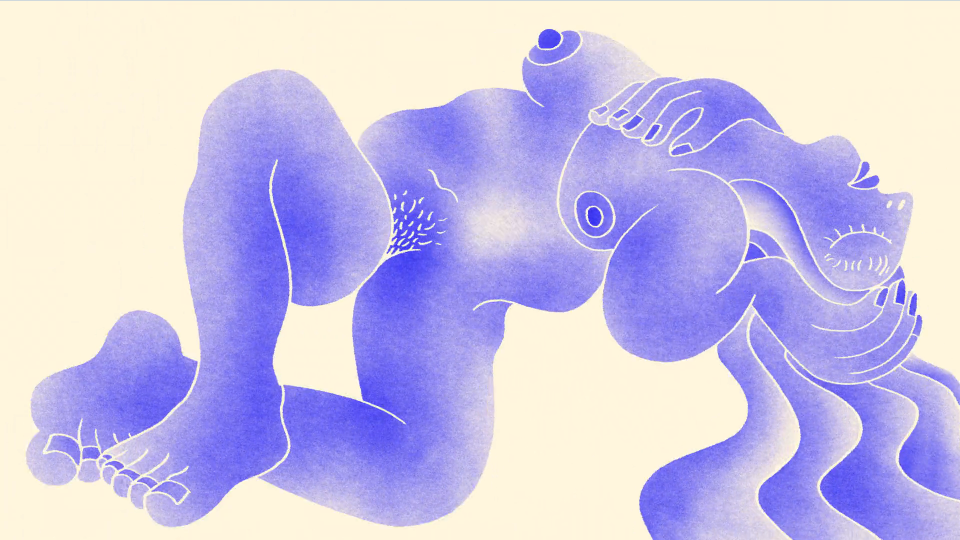 Three amazing storytellers in this program! Within a single image creating a whole world, bring about a clear message and mesmerize your audience. Filmmaker Anna Ginsburg, illustrator Ludwig Volbeda and art director and illustrator Simon Buijs all tell stories. With different back grounds and techniques this program shines a light on storytelling through animation and illustration from different angles.
Anna Ginsburg is an award winning filmmaker with a diverse skillset including stop motion, live action and her signature hand drawn 2D animation. Known for inventive transitions, visually rich storytelling and a fearless perspective, Anna is able to move with dexterity between the emotive and the playful. Anna has directed films for the BBC, CNN and for the iconic department store Selfridges. Anna's films 'What is Beauty' and 'Ugly' approach the issues of body image, female representation and refugee stories thoughtfully yet directly. We are so happy she is joining our stage!
Illustrator Ludwig Volbeda currently lives and works in Amsterdam, where he works on children's books and autonomous work. In 2018 he won the Gouden Penseel for 'Fabeldieren' (Fantastic Beasts), written by Floortje Zwigtman. And this year Benny Lindelauf en Ludwig received a Zilveren Griffel ánd a Zilveren Penseel for voor 'Hele verhalen voor een halve soldaat' (Complete stories for an incomplete soldier)!
Ludwig prefers to fill his walls and sketchbooks with small notes, drawings, sketches and cartoons. He likes to hide small codes in his drawings. He also draws inspiration from literature, history, landscapes, photography, poetry, chemistry and comics.
Art director and illustrator Simon Buijs has many tricks upon his sleeves and is know as a big lover of everything on the borderline of illustration and animation. He has worked for Squla, BNO, Kunstmuseum, Karhu, Spotify and Ebay to name a few. He collaborated with Ambassadors, Submarine, Ka-Ching and Motoko. At the moment he is a senior art director at BUCK.
Thursday 7 Oct | 16.10-18.35 | €7,50