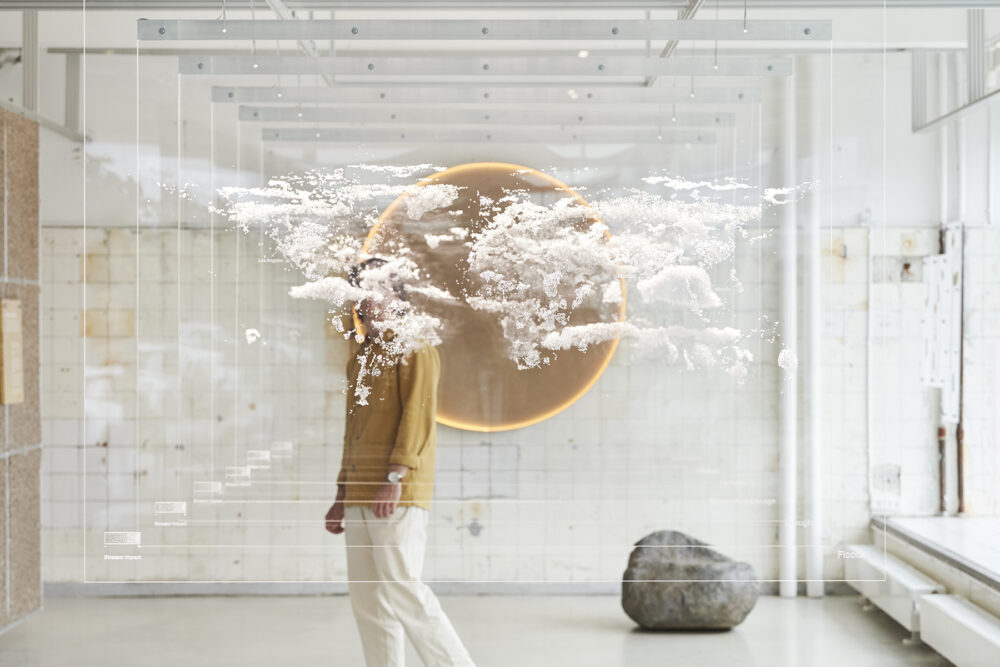 In this part of the Blend program we focus on interactivity. We've invited three interactive artists and designers to catch you up on valuable exchanges with audiences, data visualization, education and the endless creative possibilities of code.
The program Exchange starts with an artist talk by Jeroen Barendse, partner at RNRD. The Dutch based RNDR was founded in 2017. Its main members have years of experience as partners, computer scientists, designers, art directors and developers at LUST and LUSTlab. RNDR is a design studio for interactive media that develops 'tools' that are only finished by how they are used. The team of RNDR is triggered by how information and technology transforms networks, cultures, societies, relationships, behaviours, and interactions between people. Their work explores and engages with hybrid space as it embraces both digital and physical realms.
Next up is Jólan van der Wiel. A Gerrit Rietveld Academie graduate, Jólan is an intuitive designer and creator, equipped with a peculiar mix of expertise. Starting from his personal fascination with extreme natural phenomena, he creates unusual shapes and materials that challenge our understanding of 'invisible' forces.
Jólan works closely with architects, scientists, fashion designers, brands and institutions, such as Iris van Herpen, Benthem Crouwel Architects, Volvo Cars, the Metropolitan Museum and the Cooper Hewitt Smithsonian Design Museum in New York City. We're delighted he'll join Blend this year!
Zach Lieberman is an artist, researcher, and educator with a simple goal: he wants you to be surprised. He creates artwork with code, and focuses on building experimental drawing and animation tools. He makes interactive environments that invite participants to become performers. Come and listen to his talk.
Friday 8 Oct | 13.30-15.45 | €7,50