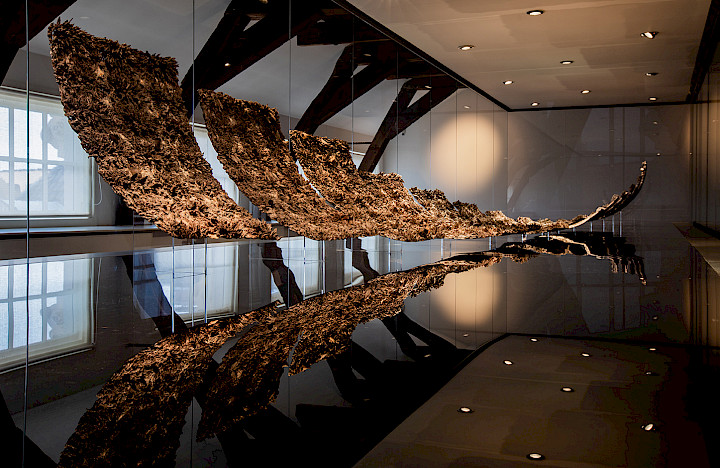 Jólan van der Wiel leads a collaborative design practice that conducts artistic experiments within multiple themes and environments. His creative explorations result in original design tools, new materials and unique objects. He is known for projects like Smart Distancing - allowing to visualise through light lines when you are standing too close to somebody else, The Journey of a Raindrop and Tropic City, to name a few.
Jólan van der Wiel established his multidisciplinary practice in 2011 in Amsterdam. A Gerrit Rietveld Academie graduate, Jólan is an intuitive designer and creator, equipped with a peculiar mix of expertise. Starting from his personal fascination with extreme natural phenomena, he creates unusual shapes and materials that challenge our understanding of 'invisible' forces.
Jólan van der Wiel (JVDW) works closely with architects, scientists, fashion designers, brands and institutions, such as Iris van Herpen, Benthem Crouwel Architects, Volvo Cars, the Metropolitan Museum and the Cooper Hewitt Smithsonian Design Museum in New York City.