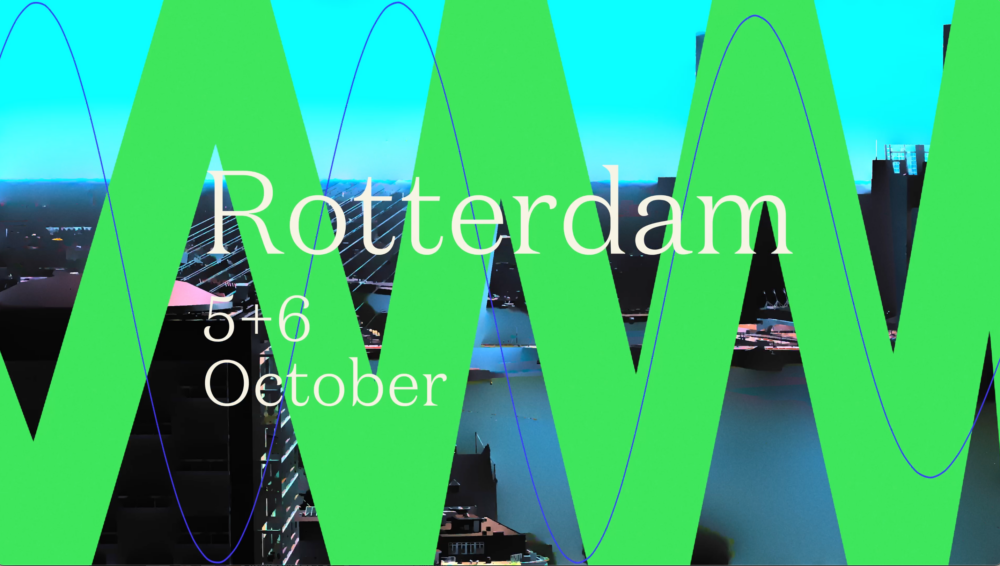 When we said we were In Motion we sure meant it! On one side we're just about to see our very first London adventure become reality. On the other side, we're working on killer program for Rotterdam. It's all happening and we couldn't be more excited!
If you are planning to join us in Rotterdam, do keep in mind that the Early Bird tickets are only available to purchase until September 8th! So now would be a good time to secure yours. We also have educational tickets and group discounts with quite some sweet deals. And, if you're not yet sure about In Motion Rotterdam, why don't you just read below a tiny recap of what we have so far prepared?
Unconventional, cutting edge, innovative… we have them all! Topped up with some Academy Awards winners and who knows, maybe even 2024 contenders. Daniels will be joining us, in person, to talk about their Everything, Everywhere All At Once indie masterpiece who got hold in 2023 of 7 Oscars including the ones for Best Directors and Best Picture.
Patrick O'Keefe will also be in the house gleefully chatting about working on Spider-Man: Across the Spider-Verse – one of the most visually exciting feature length animation of this year.
We're very excited to welcome back at Playgrounds animator Julia Pott and her adorable characters represented as mildly ridiculous anthropomorphic animals. Also making a come-back are animation director writer Mikey Please, co-creator of Netflix' Robin, Robin and David Wilson queer director specializing in work that is often radical, subversive, cinematic and ALWAYS playful!
On the newcomers front, we're terribly excited to meet Tom CJ Brown known for his short films t.o.m., teeth, Cousin John – The Arrival and Christopher at Sea which have collectively won over 50 awards at festivals around the world!
Straight from the new, now and cutting-edge scene in the Netherlands, we are bringing art-director and stylist Lisette Appeldorn and her killer headpieces. Also joining is UglyStupidHonest Chris Hoffmann and his worlds that immerse you in other realities, challenge your perspectives or simply prompt escapism. In addition we'll be welcoming character designer and visual development artist Taraneh Karimi guiding us through her process and the ways she takes artistic decisions in a demo.
"A small studio with a big love for craft and imagery" definitely not to be missed is Studio Mals. They love making cheerful visuals that breathe a certain joie de vivre and feature handmade elements.
Also from the studio front, From Form love to build worlds that play with the real and imaginative, placing a strong focus on art direction and carefully arranged colours and compositions. And did we mention that they are actually based in Rotterdam?
Filmmaker Festus Toll will create a new commissioned work with the archival materials of the immense Sound & Vision Archive. Made possible by the collaboration between Playgrounds and Sound & Vision.
Expect also an Industry Garden packed with representatives from Dutch organisations and cultural funds ready to answer your questions, alongside artists and studios eager to meet you and discuss your portfolio. Watch this space, because there's more to be announced soon!