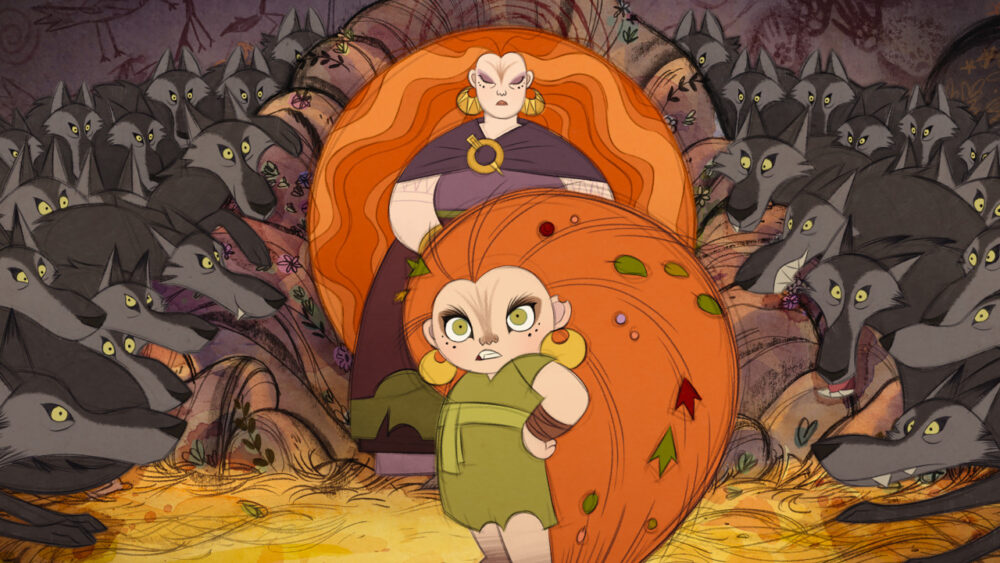 Next to an artist talk by Tomm Moore we also present two screenings of his film WolfWalkers in the evening. Place to be: Natlab!
About the film
In a time of superstition and magic, a young apprentice hunter, Robyn Goodfellowe, journeys to Ireland with her father to wipe out the last wolf pack. While exploring the forbidden lands outside the city walls, Robyn befriends a free-spirited girl, Mebh, a member of a mysterious tribe rumored to have the ability to transform into wolves by night. As they search for Mebh's missing mother, Robyn uncovers a secret that draws her further into the enchanted world of the WolfWalkers and risks turning into the very thing her father is tasked to destroy.
WolfWalkers was nominated for an Oscar and won the Annie for Best Animated Independent Feature.
We will screen the film twice on Thursday 21 April at 20.00 and on Friday 22 April 20.00. After the second screening Tomm Moore will do a Q&A.
When
Thu 21 April | 20.00 | screening
Fri 22 April | 20.00 | screening + Q&A
Location
Natlab, Kanstanjelaan 500 Eindhoven (10 min walk from the main venue Klokgebouw)
Tickets
Free with you festival tickets, first come first serve
If you only want to visit the screening, you can also by tickets at Natlab for this show.
In collaboration with Natlab.