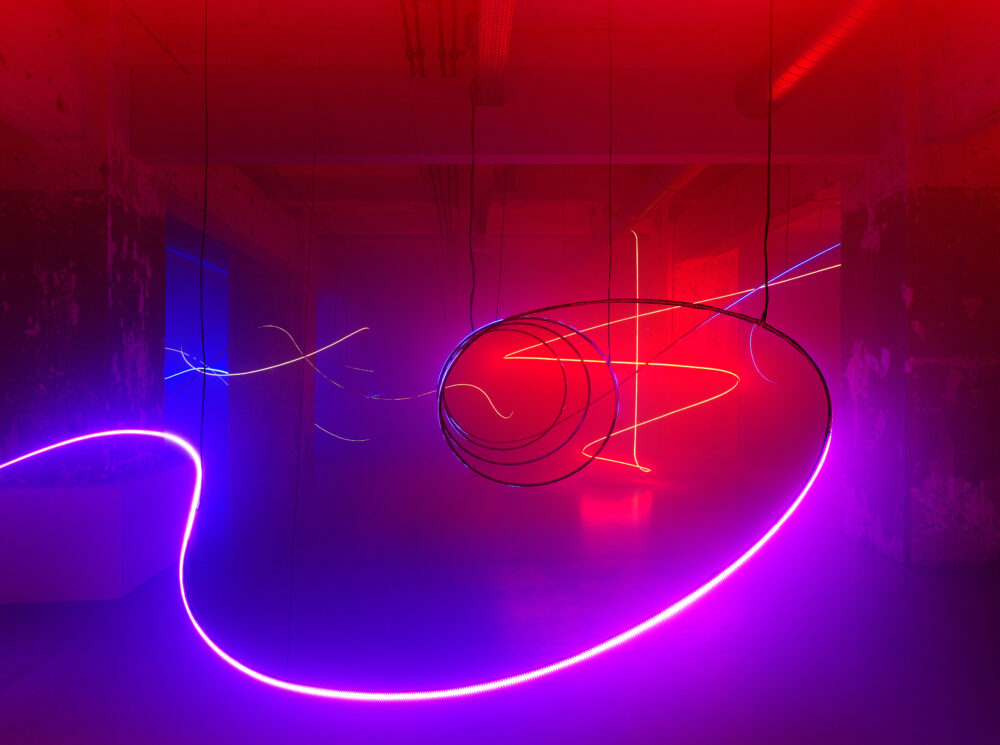 As The Art Department takes place in the creative hotspot Strijp we can connect to other amazing initiatives. We are happy to announce a collaboration with MU Hybrid Art House. MU has the amazing installation Spiraling into Infinity by Children of Light on display during The Art Department. Free to visit with your festival ticket! You can also visit the installation at night.
About Spiraling into Infinity
To those who can see, light shapes the universe from the distant stars to the smartphone screen. It is the basis of life on Earth; our entire existence depends on light and still, most people take it for granted. Indeed, in an age of electricity and LED, it's hard to imagine how our distant ancestors ever prayed for the sun to return –until you see the new awe-inspiring installation of the Amsterdambased artist duo Children of the Light. Filling MU with wonder the premiere of Spiraling into Infinity allows you to rediscover light in all its magic and magnificence.
About MU
MU Hybrid Art House is an investigative presentation platform that operates in a wide international network of creatives who define the liminal space between what art is and what art can be.
Location & Opening hours
Torenallee 40-06 (just cross Ketelhuisplein, a 5 min walk)
Open: 12.00-22.00