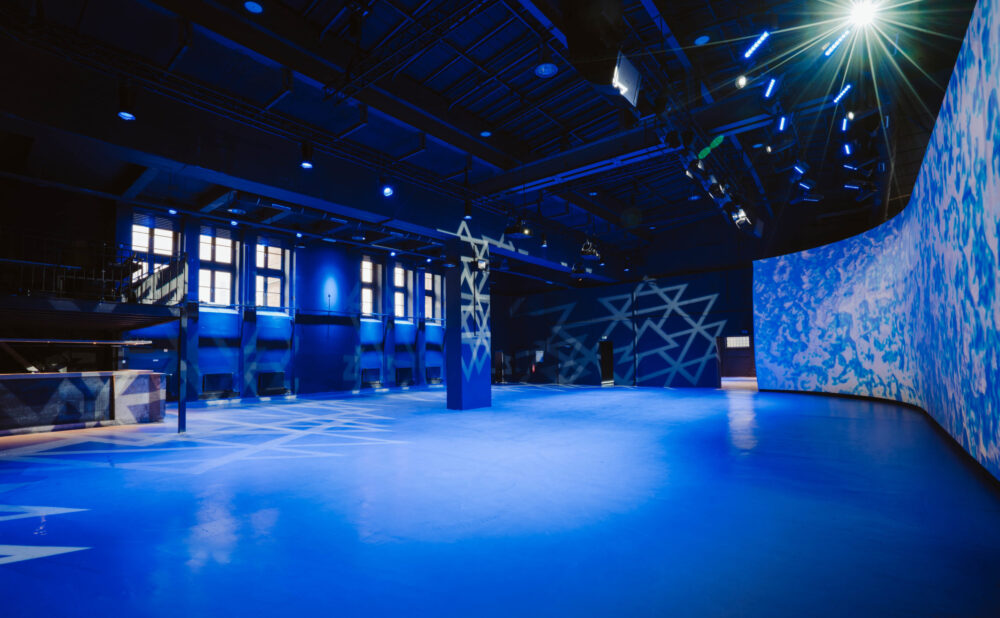 The moment we've all been waiting for! Time to reveal the brand new location that will be our home-away-from-home during our time in Berlin. This year's The Art Department will be hosted by the super inspiring and cutting-edge space: Alte Münze. And because one good news is never enough, we're also doing a little recap of all the wonderful artists already confirmed to join us!
The Alte Münze, set right in the heart of Berlin, offers a cozy space for artists and cultural workers, young Berlin creatives as well as various event formats. The ensemble of buildings operated by the Spreewerkstätten in one of the oldest neighborhoods in Berlin is home to an interdisciplinary community. It also stands for a future-oriented conversion of historic urban spaces as well as a diverse urban society in which there is solidarity between different projects. We cannot wait to bring our Art Department in this wonderful space and infuse ourselves with its history and creativity!
But who exactly will be joining us in Berlin? Here's what we know so far!
An adorable human being, an inspirational speaker, an artist sparking creativity in every mind his words touch, film and story artist John Nevarez was an absolute darling of past TAD editions. So imagine our delight when he confirmed he will be joining us in Berlin!
Unfamiliar with his works? Think Coco (2017), Spider-Man: Into The Spider-Verse (2018), Garfield (2022), The Angry Birds Movie (2016) and Inside Out (2015) to just name a few.
Esben Lash is a Copenhagen-based illustrator & concept artist working in the entertainment industry. He has worked with the biggest game and art studios around the world like Riot Games in LA and Sixmorevodka in Berlin. As a true storyteller his passion lies in evoking emotion through well-crafted imagery and composing stories that resonate.
Also joining us is Nikolai Lockertsen, a Norwegian professional concept artist, illustrator, animator and matte-painter who has worked on more than 30 feature films, tons of tv productions and commercials. Among his more recent projects are the designs for Sonic the Hedgehog 2 and the collaboration with Netflix for the movie Troll. Nikolai is a pioneer in iPad art, and sharing as much of his knowledge as possible via his video tutorials. We can't wait to enjoy some of that wisdom first hand during The Art Department Berlin!
Loish (Lois van Baarle) and Iris Compiet are no strangers to any Art Department aficionados. Both having several art-books as well as commercial projects under their belts, these Dutch artists have also gathered legions of followers via their social media platforms. In the order of millions, that is. During The Art Department they will be part of a panel discussing important aspects for personal artistic growth while also being considerate about creating a fair working environment for others.
Now that's what we call a fantastic start! We sure hope you'll join us in the excitement these news bring. If you don't have a ticket yet, here's the place to catch your Early Bird (a.k.a best price in the house). Keep an eye on our website for more announcements!
Pictures Alte Münze by Florian Kroll