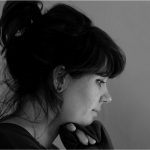 She has been part of our line-up since our first The Art Department adventure, back in 2017. With fully packed rooms and workshops sold out within hours after being announced, it's no wonder we keep on asking back this ultra talented Dutch lady.
Loish (Lois van Baarle) has been drawing since the day she could hold a pencil. Nowadays Loish draws almost always digitally using Photoshop to create expressive characters that consistently promote female beauty in all shapes and forms. A true inspiration for all artists, an emblem for  girl power, a mastermind in terms of creating and managing communities, not to mention a social-media savvy.
Being in a first instance self-taught has helped Loish develop her own unique style. She gets inspired from a variety of sources like Japanese drawing styles, French comic artists and Art Nouveau.
Working intuitively is also very important to Loish. She tries to draw what feels good, instead of getting too technical or over-thinking the drawing process too much.
She tries to put more emphasis on flow and expression than on anatomical precision. Shapes, movement and direction are more important than details, which can be filled in later. Textures play a huge role in all her work. They have an effect on the colors and overall look of almost all her illustrations. Her art really speaks to your imagination.
Famous for being one of the concept artists involved in developing Aloy, the protagonist of the epic adventure Horizon Zero Dawn from Guerrila Games, Loish has also collaborated with Coca-Cola, 21 Draw, Submarine Channel and Sony.
In 2016, she teamed up with publisher, 3Dtotal, to release her first artbook, The Art of Loish, which was funded successfully on Kickstarter in under two hours. Two years later, she released her second artbook, The Sketchbook of Loish, featuring rough work and sketches.