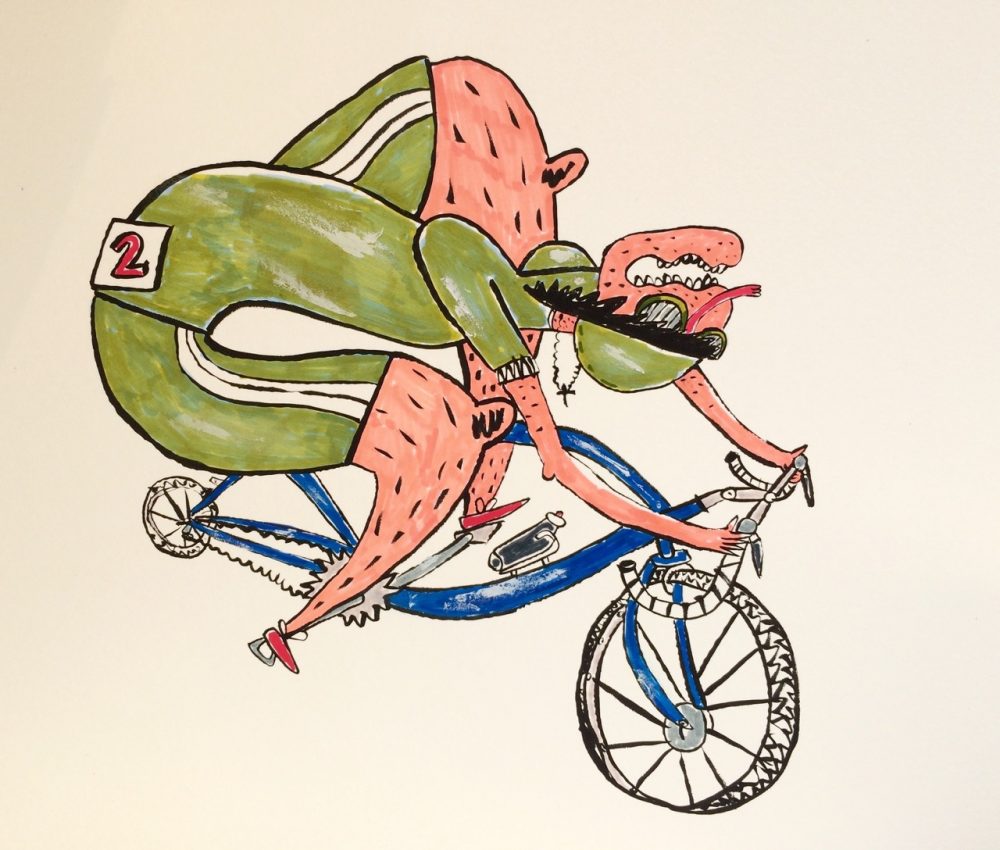 Jelle wil display one of his oil paintings 'Despite Missing a left Arm'. Iris will present several original prints and animations all about the theme 'Scapes'.
At the Cultuurnacht we also have a pre-premiere! For the 5th annual Imagine Science Abu Dhabi Festival (30 Jan-8 Feb 2019), Marleine was asked to create a new work with a focus on her ideas of perception. In the film-installation 'Memory of the future' she researches how we construct reality through our perception. What does it mean to be human and slowly loose your grasp on reality?
Experiments, loops, gifs. The core of Loeks work is to quickly experiment with new ideas and techniques. What you see here is a collection of these experiments.
And Dion oozes you with a brand new way to experience his work 'Stealing from myself'. Literally lay back and wonder yourselves!
These artists are Next talents. Next is a tailor-made talent program for artist which create innovative moving images (animation, VR/AR, immersive film and installations, illustration and design). Initiated by Playgrounds, supported by seven national partners.