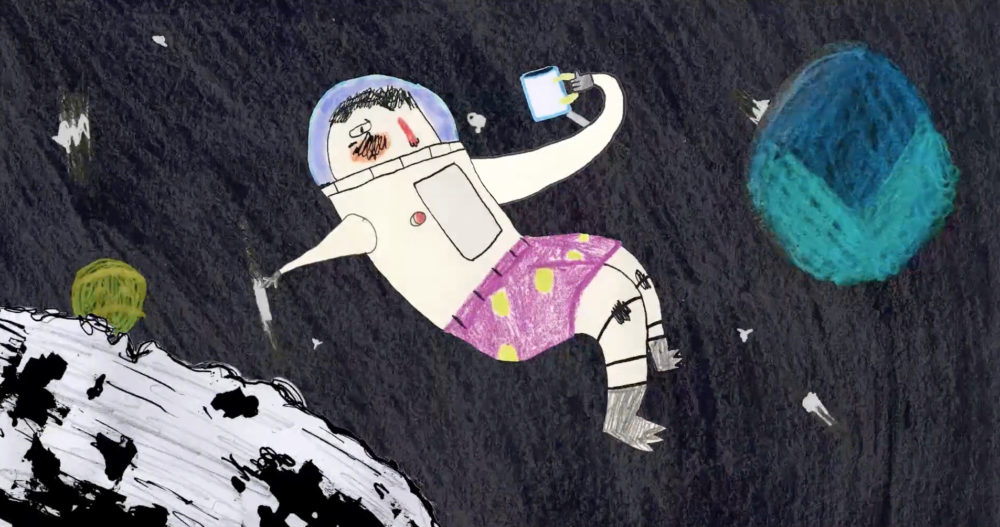 Jelle van Meerendonk was selected for the Next trajectory in 2018. According to the partners in Next: "This animator, illustrator and visual artist Jelle van Meerendonk has embarked on new adventures and disciplines if he feels he needs another canvas to tell his stories. His films and works have a very distinguished style. The partners look forward to the further development of his unique style into new techniques."
Jelle van Meerendonk (1987) graduated in 2016 from AKV St.Joost Breda with Master of Animation. During his studies he created films that where screened in many international festivals. Around the time of making his second short film, after Erasmus semester at KASK in Ghent, he discovered the unlimited possibilities of non-realistic art. His growing interest in live drawings, human behaviour and surrounding allowed him to create untold stories on a single page.
His interest is a mixture of live drawing, expressiveness and abstractionism. In his paintings he translates his view on things that capture his feelings at that moment in time. It's an intuitive process, where in return he feels he needs to give a piece of himself away.
Moving between Netherlands and Belgium, he tries to find new sources of inspiration and disseminate his art internationally.