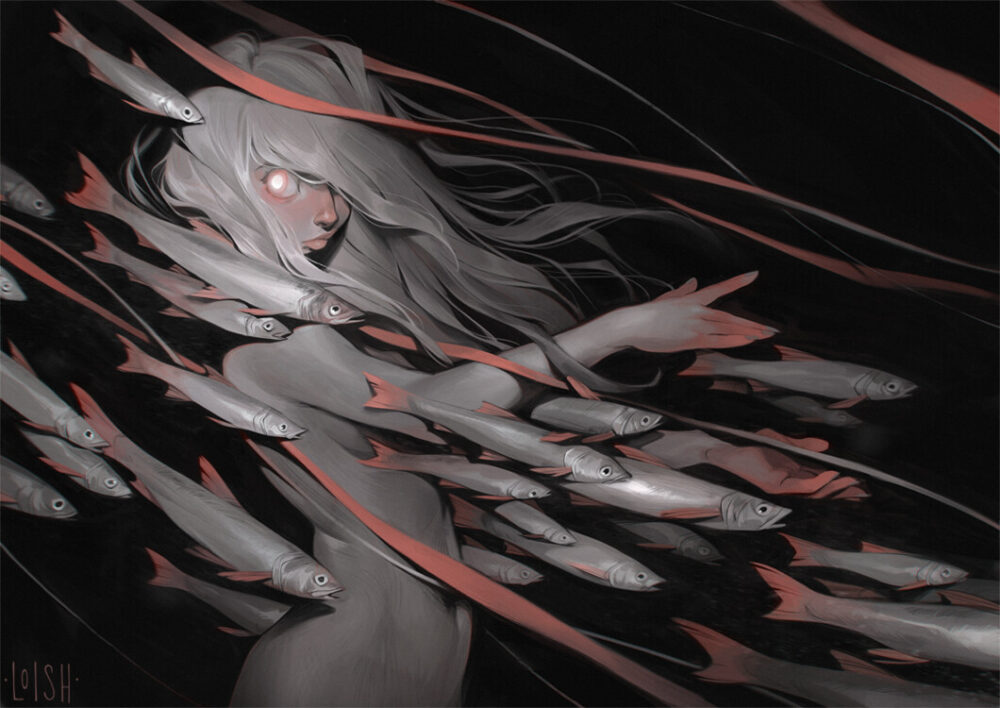 The amazing visual artist and character designer Loish (Lois van Baarle) has been drawing since the day she could hold a pencil.
Nowadays Loish draws almost always digitally creating expressive characters that consistently promote female beauty in all shapes and forms. A true inspiration for all artists, an emblem for  girl power, a mastermind in terms of creating and managing communities, not to mention a social-media savvy.
Being in a first instance self-taught has helped Loish develop her own unique style. She gets inspired from a variety of sources like Japanese drawing styles, French comic artists and Art Nouveau.
Playgrounds had the pleasure this artistic female force has been involved with us for a number of years. She has contributed in many panels, done talks and demos. For The Art Department | World Tour we will interview her about her artistic journey.