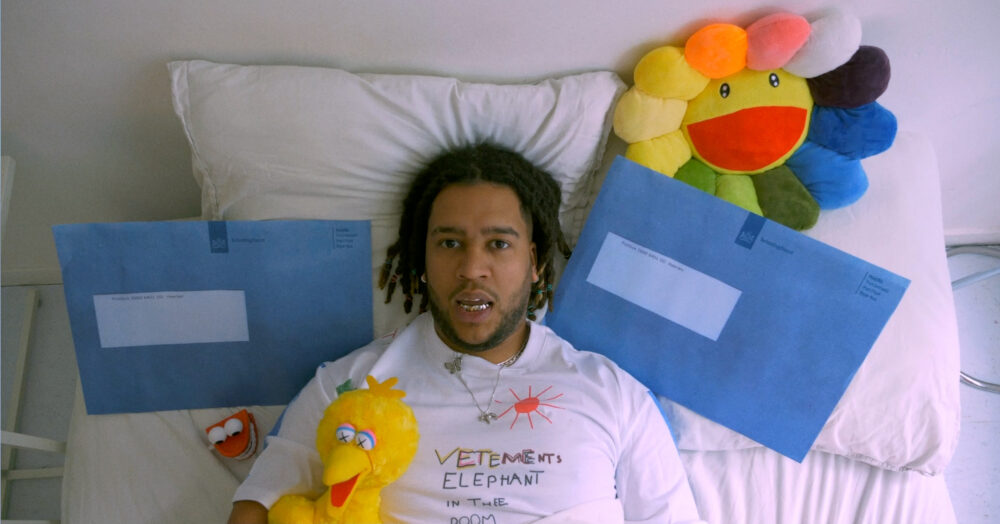 Bounce away in our bouncy film castle! A selection of short films mixing all genres and disciplines. Enjoy!
Rett Ned (2016, N) – Simone Hooymans
Rett ned is an ongoing journey, with unexpected places and elusive worlds. Worlds where you will never arrive, but will always stay in your memory. A longing for a mystical world, but with an unearthly undertone. The animation is a direct, personal and emotional respons of the artist on the music.
Hold me Tight (2020, BE) – Mélanie Robert-Tourneur
In the heart of a dark forest two silhouettes come together. The creatures move like predators, attracting and repelling each other. They seduce each other in an explosive mating ritual. Hold me tight is a flamboyant bitter romance where the violent attraction of the characters puts them in danger.
Two Puddles (2019, UK) – Tim Keeling
When a family encounters two radically unusual puddles on a woodland retreat, unspoken tensions finally surface.
Cortisol (2019, NL) – Jochem de Vet
Two rival amateur golfers fight over a caddy. As the tension rises, we explore the limits of their cortisol levels. The question is: who will get stuck in the rough?
Sister (2019, UK) – David Wilson
"A personal expression from a period of disorientation: the euphoria experienced when connecting with myself and/or a lover, & the dysphoria experienced when searching for both. Launched on International Non-Binary Day 2019."
Empty Places (2021, F) – Geoffroy de Crécy
Empty Places is an ode to the melancholy of machines.
Looping Animations (2021, NL) – Loek Vugs
Animator and illustrator Loek Vugs works in a specific framework. Searching for design solutions with some limitations usually gives him more creative results. He also uses research questions like: what would a walk cycle look like if it only consists of one continuous line?
Videoclip Rooie Cent (2018, NL) – Aisha Madu
In Rooie Cent we follow young GHQST as he goes on an adventure in search of some coin.
Novo Amor – Birthplace (2018, NL) – Sil van der Woerd
Birthplace tells the symbolic story of a man arriving on a perfect earth, who encounters his nemesis in the form of ocean trash.
Darksliders (2018, BE) – Volstok
Combining live action skate footage shot by a drone with fluent cel animation. All in one take. Volstok designed haunting creatures that infiltrate our reality.
Stupide Stupide (2020, NL) – VxF
Filmmaker Festus Toll en and visual artist and musician Victoire Elekonawo (Viccens) made many music videos as directors duo VXF. Combining all disciplines in their work: music, music videos, documentary, graphic design. Multidisciplinary visual extravaganza is the result.
Humanoid (2018, NL) – Eva Wijers
Humanoid explores how our self-image as humans is effected by the rise of artificial intelligence.
Lorne – Timesink (2020) – Pavel Brenner for The Panics 
Pavel Brenner's music video for Lorn's 'Timesink' tells the story of a regular kid navigating a world in which humanity has been wiped out by a widespread disease. This music video was shot months before the outbreak of COVID-19. A macabre warning of sorts. Our protagonist, a young boy, treats this post-pandemic world like a giant playground. The harrowing scenes are commonplace to him. But as the story unfolds we learn not even he is immune to this environment.
Teaser Fingerpick game (2021) – Jelle van Meerendonk
You should have listened to your mother better and not picked your nose.
When I explode (NL, 2020) – Angelo Raaijmakers 
While his girlfriend puts the cake for his surprise party in the oven, Chris (30) gets a stomach ache.He finds out there is a tcking tme bomb in his belly, which he initally tries to conceal from his friends. But when Chris is about to explode, bomb expert Alim is rustled up to defuse the tension. The problem seems to be connected to the existental questons Chris has been asking himself: has he found his true love, is he who and where he wants to be?
SKATE (2017, CND) – Diane Shaher
SKATE is a fun, colourful, and explosive skateboarding music video that has no linear story or narrative, which was created as a thesis film but also a passion project.
Cascade (2016, USA) – John Merizalde & Pasqual Gutierrez
Cascade is a short music film exploring the culture of a famous roller skating venue in Atlanta.
Natural Death of a Mouse (2020, DE) – Katherina Huber
Some days she imagines that by her sheer will she can make body parts fall offof people who seem vicious to her. And some other days everyone around her looksbeautiful. And when she was little, she wished that flowers would grow out of her footprints.
Deerhunter – Plant Thief (2021, UK) – Molly Fairhurst
A video about a very angry girl. Sometimes when you are hurt, so much you could dissolve into ink, nothing can stop your shaking atoms other than being swallowed whole into the dark. Sometimes a giant bird will be there, just in time to do that.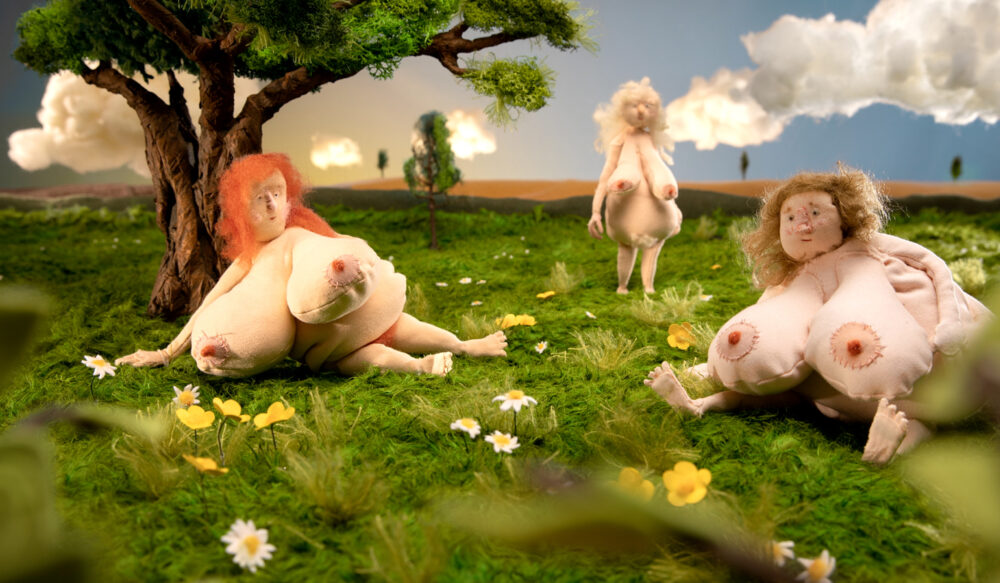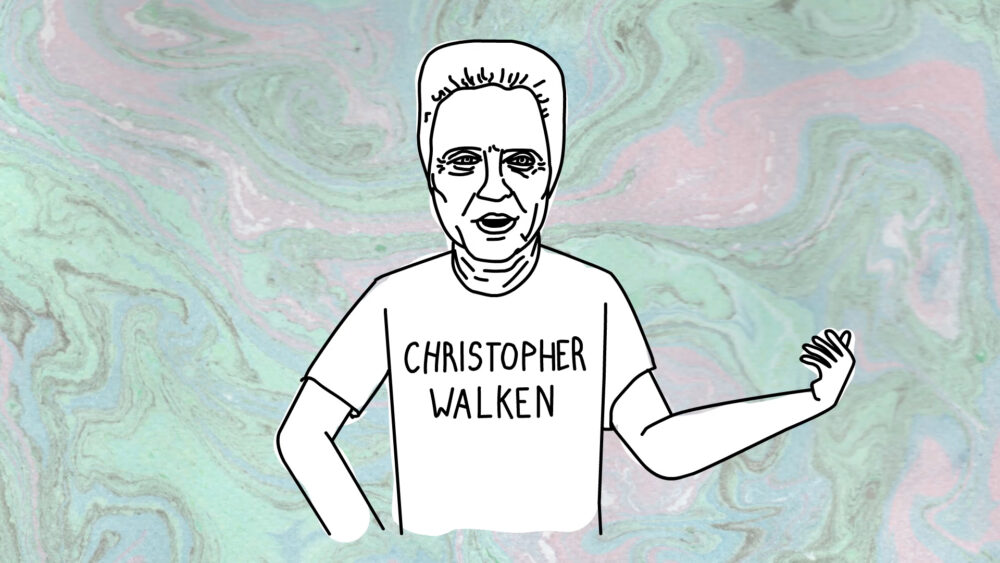 Human Nature (2019, NL) – Sverre Fredriksen and Zaou Vaughan
This stop-motion animation imagines a world where humans are not at the top of the food chain.
Christopher Walken's Coffee shop (2018, LA) – Leah Dubuc
A completely improvised animated short film about Christopher Walken. Walken has branched out from his very successful acting career to pursue his true passion, creating artisanal coffee beverages and pastries, but be warned his concoctions have more than just meets the eye.