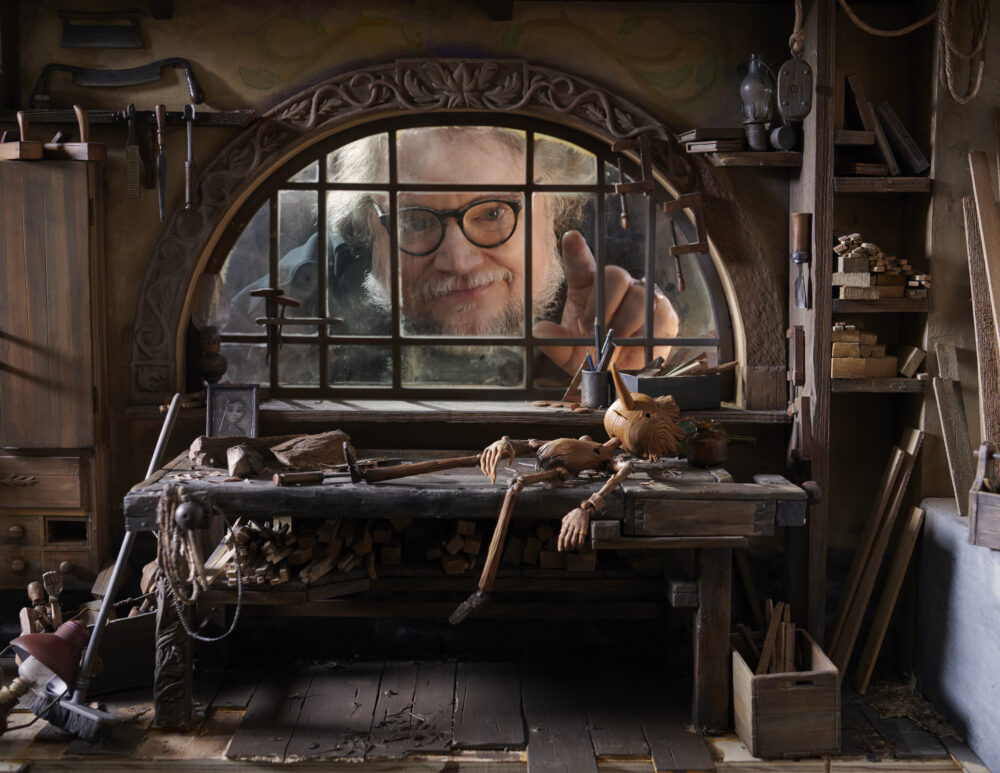 Our excitement is already sky-high and we are just getting started with the line-ups announcements for The Art Department Eindhoven. But then again, how could it not be when Curt Enderle, Beatrice Blue, Angela Sung, 2Veinte, Le Cube and Nikolai Lockertsen are all set up to join us? Already convinced? Score your Early Bird tickets here!
Curt Enderle has astonishes both the theater and cinema worlds with his art direction and set designs. Isle of Dogs, ParaNorman, The Boxtrolls are among the features he created designs for. More recently, Curt has worked as a production designer for 'Guillermo del Toro's Pinocchio' and we can't wait to hear more about this process at TAD Eindhoven!
Beatrice Blue is an illustrator, art director, visual development artist and children's books author. She has collaborated with Dreamworks TV, Hasbro, Harper Collins, Nickelodeon, Square-Enix, Lonely Planet and Procreate, among others. Recently she collaborated with Apple TV+ for Wolfboy and the Everything Factory. She has been involved in several of our online fests and we are very much looking forward to meet her in person as well!
Angela Sung is an artists who creates a new universe by combining two existing worlds. She finds ways to apply what she learns from practicing traditional paintings to her digital work. From beautiful plein-air pieces to digital work for feature films, Angela's work is everywhere. You might know her from Kipo and the Age of the Wonder Beast, Bad Guys or Legend of Korra. Angela's aesthetic is unmistakable and we're thrilled to dive more into her process!
Design and animation studio 2Veinte creates magic through their animations. With a passionate and talented team, based in Buenos Aires, Argentina, 2Veinte exemplifies the cutting edge of the new generation. Among their more recent works are the animated campaign for the Adidas – Real Madrid collaboration, creating the video-game trailer for Rollerdome as well as contributing to the Kill Team Kill episode of Netflix's series Love, Death and Robots
Le Cube is an award winning design and animation studio known for its animated creations. Their characters and stories are sharp, fluid and undeniably breathtaking. Le Cube's projects have gained international recognition at festivals such as Cannes Lions, Ciclope and NY Festivals. After seeing their mind-blowing works during BLEND2022 we just had to dive in more into their design process. Exactly what we'll do during TAD2023.
Nikolai Lockertsen is a Norwegian professional concept artist, illustrator, animator and matte-painter who has worked on more than 30 feature films, tons of tv productions and commercials. Among his  more recent projects are the designs for Sonic the Hedgehog 2 and the collaboration with Netflix for the movie Troll. Nikolai is a pioneer in iPad art, and sharing as much of his knowledge as possible via his video tutorials. We can't wait to enjoy some of that wisdom first hand during The Art Department Eindhoven!