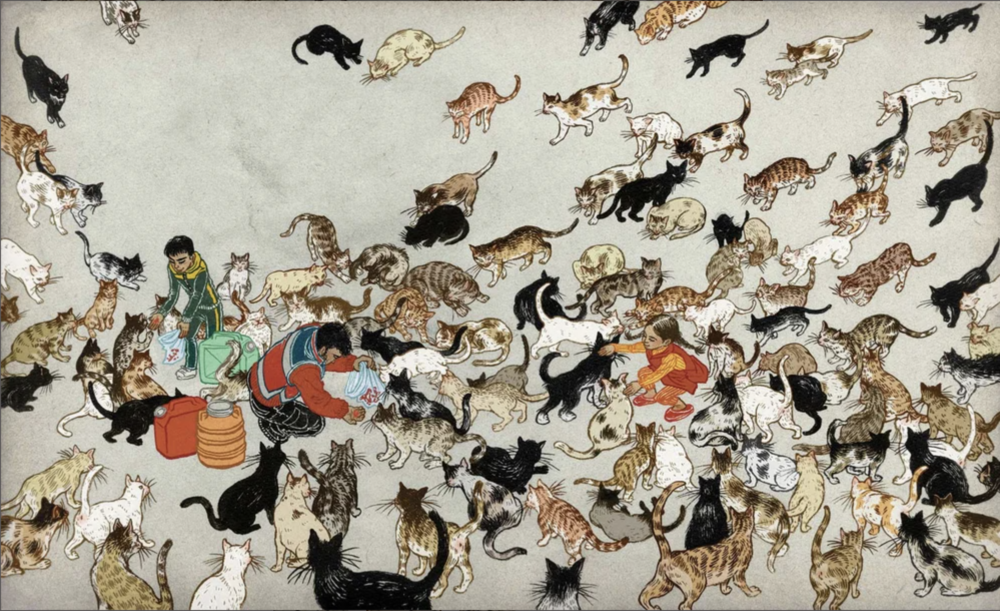 This stunning pick by our editor Iris van den Akker made us want to reconnect and rediscover the beauty that Japanese illustration has to offer. With her beautiful mix of Asian legacy with Western storytelling design concepts, Yuko Shimizu is an artist to follow as her works are simply breathtaking.
Iris: "Yuko Shimizu is an illustrator who has been around for years and her productivity is impressive. Not only does she have a long list of clients and artworks on her name, each illustration in itself is dazzling with detail.
Shimizu is known for her highly dense line-work, which she inks by hand, traditionally. Each illustration looks like it took hours or days to make. Her work definitely stands out in this era where a lot of people draw digitally and with loose, flat shapes."
"It's not a surprise people trust her with time, as she had been illustrating for 20 years, and for clients like Apple, Nike and Microsoft to name a few. Her name is a household one in this field.
The thing I admire most in her work, is her patience. Her love for illustration definitely shines through layers of little leaves, waves or hair."
Yuko Shimizu is a muti-award-winning Japanese illustrator based in New York City. She is an instructor at The School of Visual Arts and her works cover multiple disciplines.