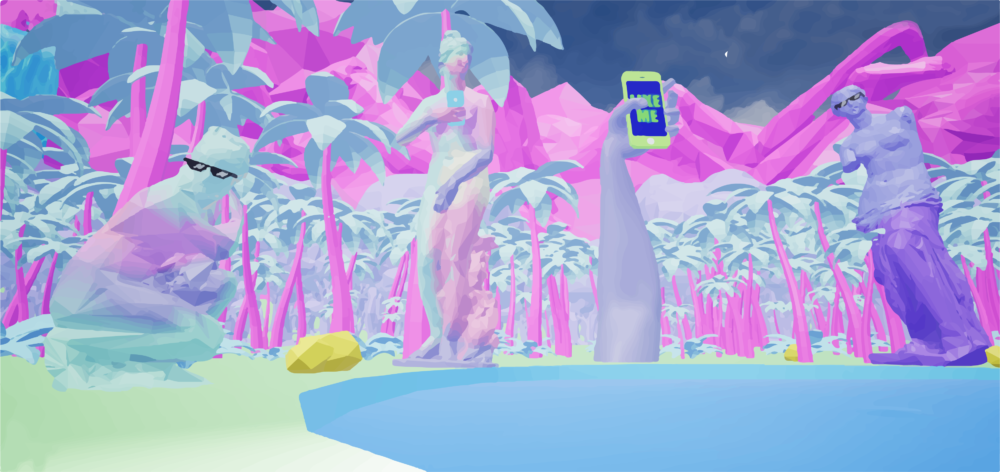 We're launching a brand new series that will feature regular updates from our Next Talents. First up is the thought provoking visual artist Iris van der Meule.
For those unfamiliar with her works,  Iris is a a digital artist and virtual reality director. She absolutely loves working on VR projects.
"I think they can make you feel present in completely artificial environments", Iris says. "They give us an entirely new way to experience stories. In the VR environment you get a lot of freedom as you are not bound to the physical world. For the past few years I've been researching VR as an interactive experiential medium and I've been experimenting in how to tell stories with it."
"In my work I like to cover socially relevant topics and translate them into poetic stories that I think are worth sharing. My most recent work 'Inktzwart' (Pitch Black) is a digital VR monument of the MH17 plane crash that remembers the victims, the relatives and the witnesses in Ukraine. Through poetic storytelling the audience learns different elements and emotions of the crash like loss, grief and acceptance."
"Right now I'm working on my new project which will be about gay sexuality and homophobia in the western culture. Sadly still in 2020 LGTBQI+ people still encounter homophobia and discrimination in many different forms. I am researching where this homophobia comes from and why gay sexuality is for some people still very difficult to accept. I'm also looking into what types of discrimination gay people encounter and how they are dealing with it now. With this experience, I want to raise awareness for the fact that gay people still aren't treated like normal human beings in many cases in daily life."
When talking about the ways COVID-19 has impacted her works, Iris confesses that it mainly slowed it down. She feels at times during the pandemic her concentration really drained, especially as working from home can sometimes be very distracting. Luckily  the coordinators, the partners, the coaches and the other artist of the Next Talent were all super kind and helpful. "That makes the program so cool and unique: that it really helps you in the way you want to grow. Also it increases your network profoundly, which is never a bad thing!", Iris concludes.