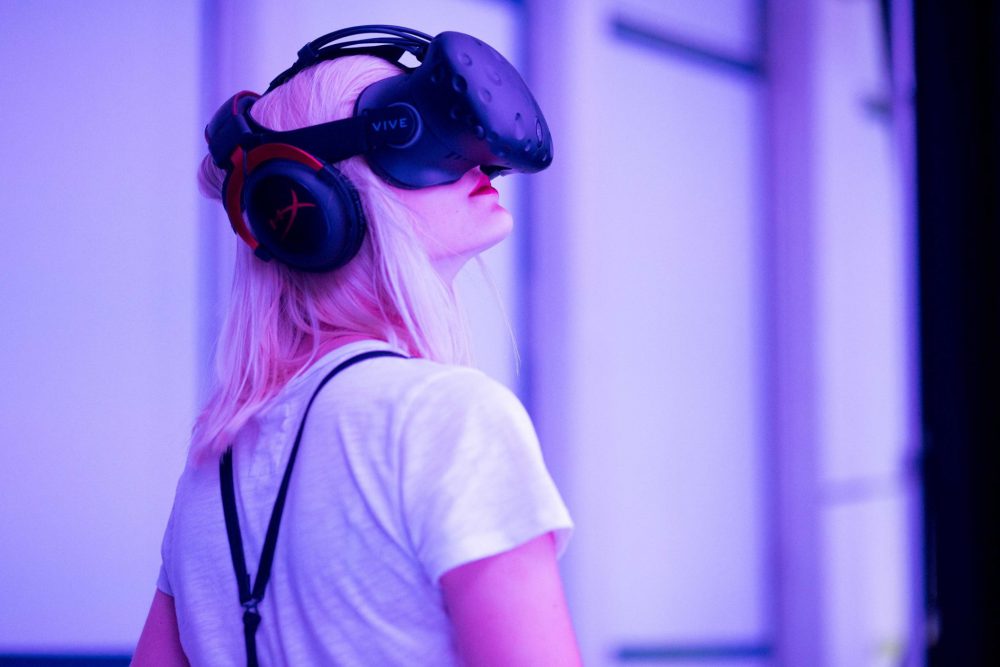 At the balcony in front of STAGE 2 you can find a number of  VR installations: "Rain or Shine" and "Back to the Moon". Also on display a Tilt Brush installation and Quill by Facebook. Quill is a VR illustration and animation tool.
We present "Rain or Shine", a 360° story directed by Felix Massie at The Art Department. The roughly 5-minute short marks the eighth release from Google Spotlight Stories, the tech giant's R&D initiative to create immersive stories for VR.
The interactive animated 360° story follows a little girl named Ella who takes her brand-new pair of sunglasses outside — only to find herself followed by a single cloud that dumps rain on her every time she puts on her new shades.
The installation "Back to the Moon" was created by Google's doodle team in collaboration with Google Spotlight Stories, Google Arts & Culture and Cinémathèque Française teams, and produced by London's Nexus Studios. "He is one of our heroes," said co-director Fx Goby of Nexus Studios about Méliès. The French filmmaker, who produced his most famous films at the turn of the 20th century, is known as a pioneer of visual effects. He built his own sets and starred in most of his own films. It's very fitting that a tribute to him would be produced for an emerging medium like 360-degree video, where filmmakers once again have to come up with a lot of tricks to direct their audience's attention.