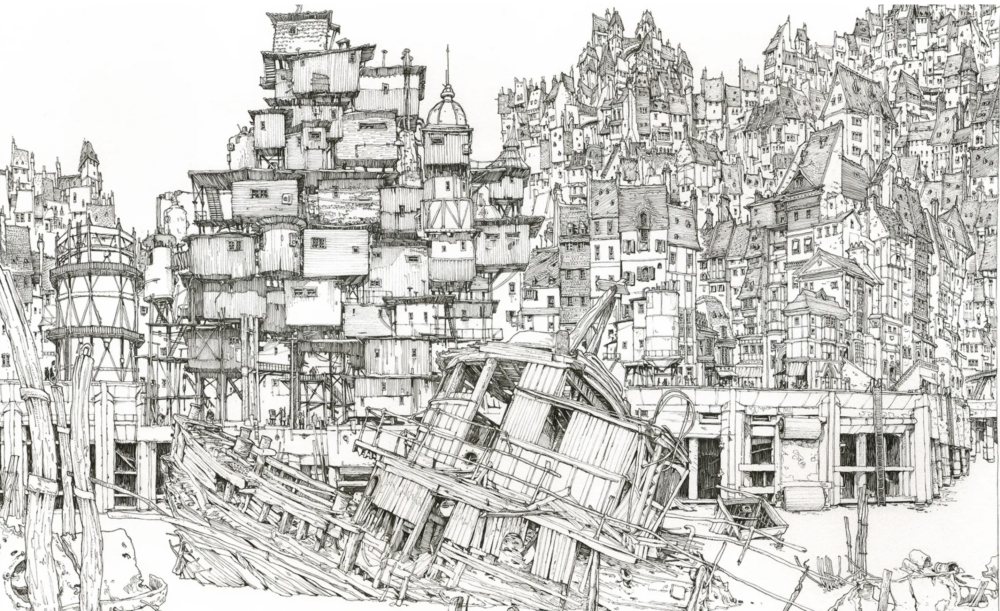 Creator of worlds we'd love to experience in real life, Jörg Asselborn is an illustrator, draughtsman and Urban Sketcher based in Wiesbaden, Germany. We are very excited to be able to dive in more into his process at both The Art Department Eindhoven and Berlin!
He has studied communication design with a focus on illustrations. In 1999, he co-founded a design studio, working there ever since, mainly on brand design and visual communication.
Since joining the USk group around 2012, he started sketching and drawing as often as possible – whether it's at local sketch meetings or during private holiday trips.
Jörg is hugely inspired by sharing and connecting with other sketchers from all over the world. A member of the German USk Rhein-Main Chapter he gives speeches and workshops about Urban Sketching.