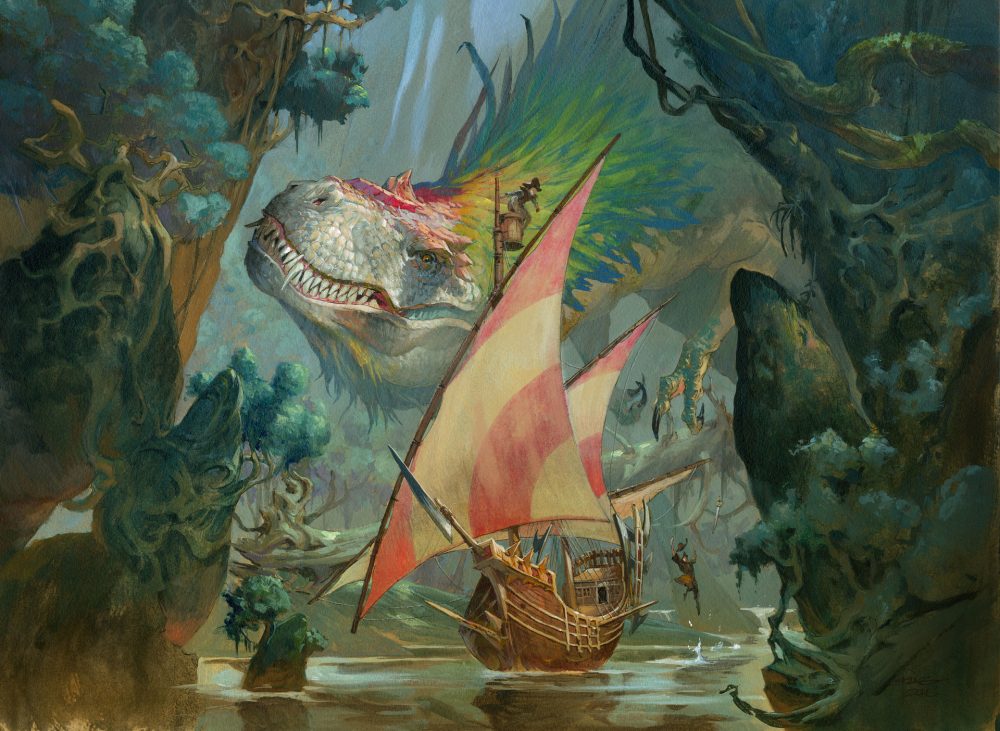 Straight from Copenhagen and right on the Klokgebouw stage comes the very talented Jesper Ejsing. Known for his beautiful works in the gaming industry, Ejsing is another great example of a creator fulfilling exactly what he dreamed of when being a kid: giving life to fantasy creatures.
Jasper Ejsing studied Danish literature and Art History but ended up quitting academic education in favor of a professional career as an illustrator. He began his professional career coloring comic books but works today in the gaming and publishing industries giving life to fantasy creatures.
He is also an accomplished writer, with nine published books to his name among which Jarvis: the Sorcerer's Apprentice book, Guld og Gru and Mug og Magi, last two written together with Mikkel Bay Mortensen.
Jasper first joined us for The Art Department 2018, letting us take a peek into his creative universe. We're very excited to get another chance to be inspired by his works, especially as his talk will focus on drawing with intention and making the narrative count.