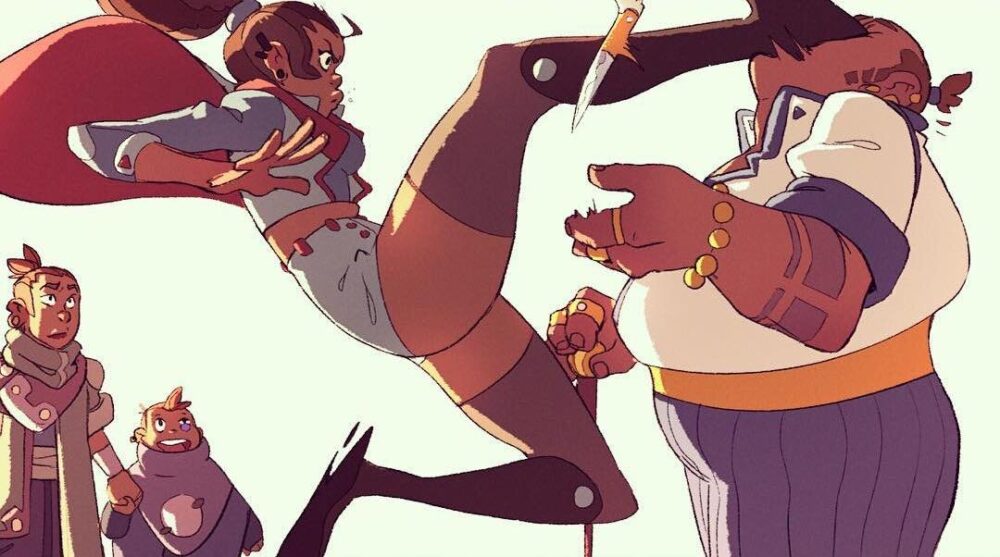 Ethan Becker is a digital artist and animation story director known for his work on Voltron: Legendary Defender and Batman: The Long Halloween. He has worked with Netflix, Dreamworks and Warner Bros. His works have a strong memorable feature impregnated and his personal style always shines through. Even in his bio he doesn't shy away from going over the top: "After living out of his car in Los Angeles, Ethan penetrated the animation industry, rose to director, dominated the art community on YouTube, and now he's touring the world in search of future storytellers!" We just can't wait to enjoy his presence at the Art Department Eindhoven 2022!
Talking about what helped him on his artistic path, Ethan says: "What I found to be most important in my personal experience is- practice doesn't make perfect. Perfect practice makes perfect. And what I mean by that is if you can't learn from your mistakes and actually observe, you'll be stuck doing the same thing. Anyone can draw for years on end and get crazy mileage, but if they weren't actually thinking and observing during the process, it was all for nothing. Surround yourself with amazing art, have fun and think."
He has worked on Voltron and DOTA series for Netflix, as well as having collaborated with Dreamworks and WarnerBros.
Nowadays he is also teaching animation pro classes at ProjectCity.tv as well as sharing his wisdom through YouTube videos. We expect him to absolutely rock the Klokgebouw stage! No pressure, Ethan!