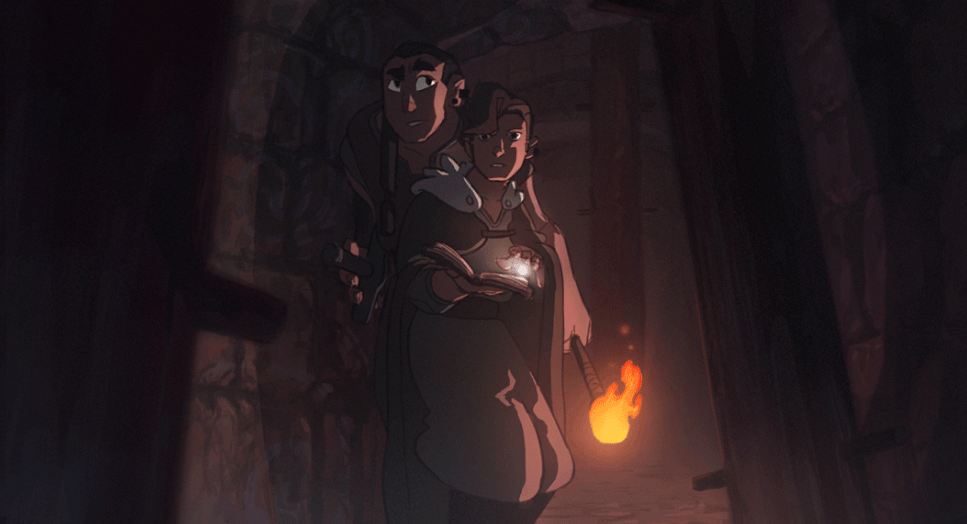 Whatever Ethan Becker does, he does with utmost intention. His works have a strong memorable feature impregnated and his personal style always shines through. Even in his bio he doesn't shy away from going over the top: "After living out of his car in Los Angeles, Ethan penetrated the animation industry, rose to director, dominated the art community on YouTube, and now he's touring the world in search of future storytellers!"
In an interview for Character Design References, Ethan recalls: "I grew up in a small town in southeast Texas. So I grew up running barefoot through dense forest and streams with a sword and a pack of dogs- Not even joking. Climbing trees, making stuff, digging holes, shooting a lot of guns, a bunch of guns, lots of camping and lots of killing things. Now I just sit."
Talking about his beginnings in the art-world, Ethan talks about the impact watching Ghibli films had on him as a child. But also how he simply enjoyed observing the world around him: "While most people were addicted to the gameplay, I was just astonished at this world that someone had created. Wow man, look at that tree! And that cloud! Look at the little spaceships fighting 3000 miles away in the sky, wtf?! LOOK AT IT! Little did I know that this was an actual job that I could be a part of."
When it came to pursue his dreams, Ethan didn't hesitate to move 501 miles from his house, to follow the courses of the Concept Design Academy in Pasadena, even if that meant living from his own car for a period of time.
Talking about what helped him on his artistic path, Ethan says: "What I found to be most important in my personal experience is: practice doesn't make perfect. Perfect practice makes perfect. And what I mean by that is if you can't learn from your mistakes and actually observe, you'll be stuck doing the same thing. Anyone can draw for years on end and get crazy mileage, but if they weren't actually thinking and observing during the process, it was all for nothing. Surround yourself with amazing art, have fun and think."
He has worked on Voltron:Legendary Defender and DOTA series for Netflix, as well as having collaborated with Dreamworks and WarnerBros.
Nowadays he is also teaching animation pro classes at ProjectCity.tv as well as sharing his wisdom through YouTube videos.