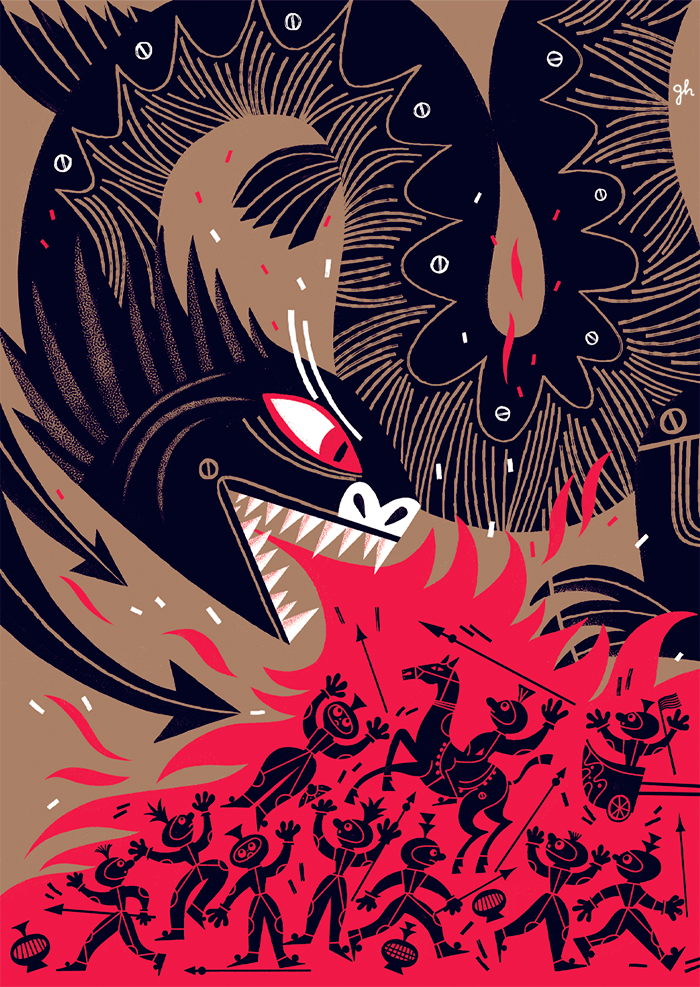 For our last Playgrounds Eye Candy tip of 2021 we've saved a very special find of our editor Iris van den Akker. Meet illustrator Gosia Herba, one of Iris' all time favorite artists.
Iris: "One of my all time favourite artists, with work I keep coming back to, is Polish illustrator Gosia Herba. Her work is distinctive yet versatile. She works in children's publishing, as well as making editorial illustrations aimed at adults, something I think is very difficult to master both. 
Gosia's style is elegant, with a hint of folk. A style that is very popular nowadays, but Gosia's work is never boring or frumpy. Sometimes it reminds me a bit of a modern day Tove Jansson."
"She uses bold, thick and scribbly lines next to large areas of color. It's rich with detail, yet very easily readable. 
My favourite works of her are when she draws Greek women on vases. Her take on historic illustration is so much fun! Gosia also has a very extensive webshop full of beautiful posters in various sizes, which is very hard to resist."