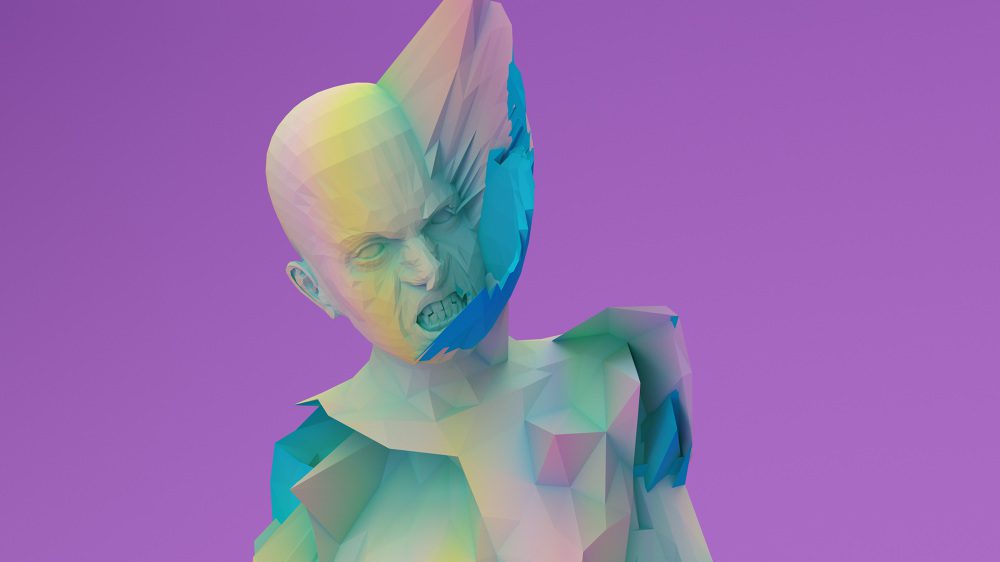 Mike Pelletier is a Canadian artist based in Amsterdam, Netherlands. Working in mediums such as 3D animation and kinetic installation, his work bridges the divide between digital and physical space.
Through differing means of technological production, his work explores the various ways in which the human body is represented in art and the social milieu. Using technologies such as motion capture, body scanning, and body tracking, his work examines classical art's obsession with portraiture and adds to it an androgynous, posthuman, and often uncanny protohuman aesthetic.
His work thus critiques modern technology's essentializing archetypes and movements to bring to light various modes of performance and representation in the contemporary era.
Pelletier's work has been shown in the US, UK, Canada, Netherlands, Germany, Romania, Brazil, Spain, and Mexico, among others. Exhibitions include the Artfutura Festival (22 cities worldwide, 2015), Ars Electronica (Linz, 2015), Adrenaline (São Paulo, 2015) and the Goethe Institute (London, 2014).He was awarded a Prix Ars Electronica Honorary Mention in 2016 and the FILE Video Art Award in 2017.