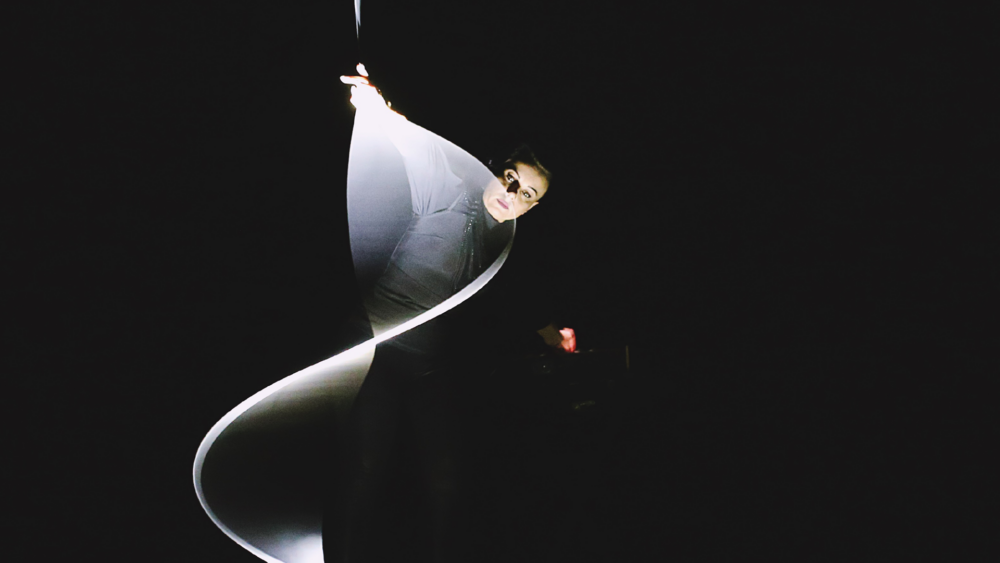 Michela Pelusio transforms spaces into mindblowing experiences through immersive installations and multisensory performances. The experience questions the possibility of an intimate connection between the participants and nature, triggering astonishment and new perceptions of natural phenomena.
Michela Pelusio creates  immersive audiovisual performances, installations, and kinetic sculptures. Her research explores human perception, physical phenomena, art, and science. 
In 2000 she graduated with Laude in Sculpture at the Academy of Fine Art of Carrara in Italy. In 2004 she moved to The Netherlands to study and got her Master's degree from the Interfaculty of ArtScience. This unique program considers art and science as a continuum and promotes the development of new art forms and artistic languages. She graduated in 2006 with a Master in ArtScience and subsequently started teaching at the same Interfaculty for three years. In 2010 she moved to Crete in Heraklion and started a 5 years project called ResidenceSEA- Sensing your Environment through Art. She currently lives in Athens, Greece.
Michela Pelusio performs and exhibits worldwide at spaces such as NXT Museum in Amsterdam, Onassis Foundation Theater, Bozar Center of Fine Arts Brussels, Max-Planck Institute of Astrophysics in Munich, all Mutek festivals in the world, Chroniques Biennale des Imaginaires Numériques, Gmem Center National de Création Musicale in Marseille, TodaysArt festival in Den Haag, Electrones Libres at Stereolux in Nantes, Miraikan The National Museum of Emerging Science and Innovation in Tokyo, Lexus Hybrid Art Exhibition in Moscow among many others.