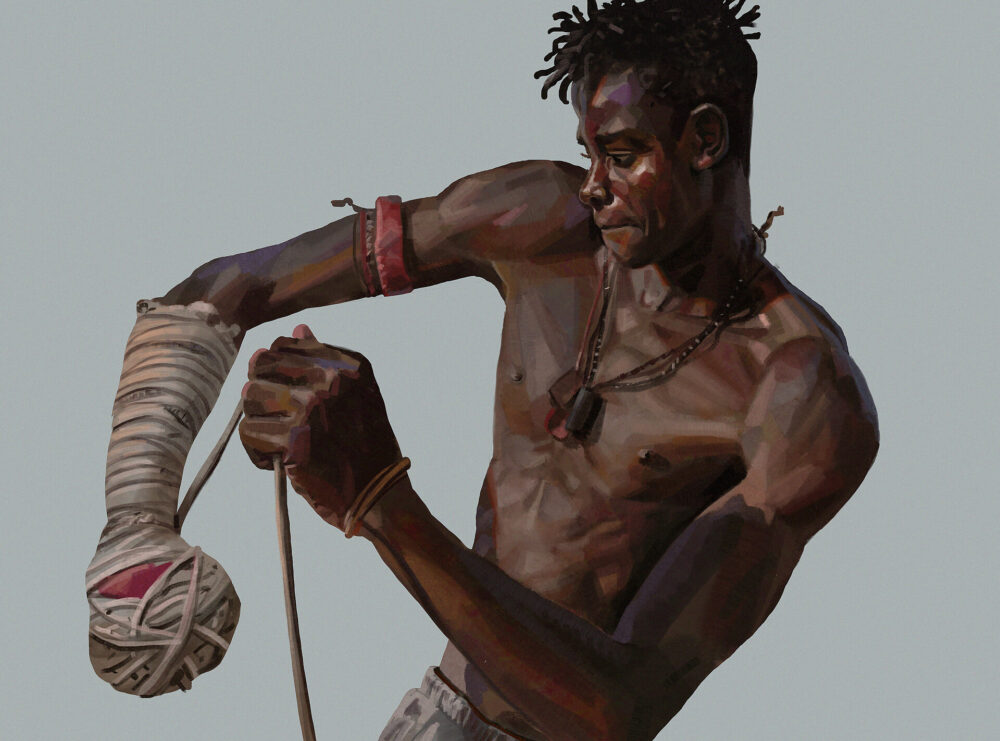 An inspiration for any self-taught artist, Daniel Clarke is an illustrator and concept artist known for his portraits and fashion oriented character designs. He has also worked as an art director and designer on the live action films The Giver and Chappie as well as for BBC's animated shorts Snail and the Whale, Zog and Stick Man.
Daniel Clarke started out in the animation industry, working for a local studio called Triggerfish Animation. In 2011 he production designed their second feature film Khumba, and have worked with them as designer and art director since.
Primarily focusing on the human figure, be it through character design or oil portraiture, he renders his subjects with a rich and energetic pallet that lends itself to their kinetic and exaggerated nature.
As a freelance illustrator, character and environment designer he has worked primarily in the animation and advertising industries for clients like Netflix, National Geographic Kids, Nickelodeon and Penguin Random House.
In 2016 he successfully conducted a Kickstarter campaign in order to publish his graphic novel
Kariba
. The project is now being developed as a feature length animated film. He has lived and worked in South Africa exclusively for the duration of his career.