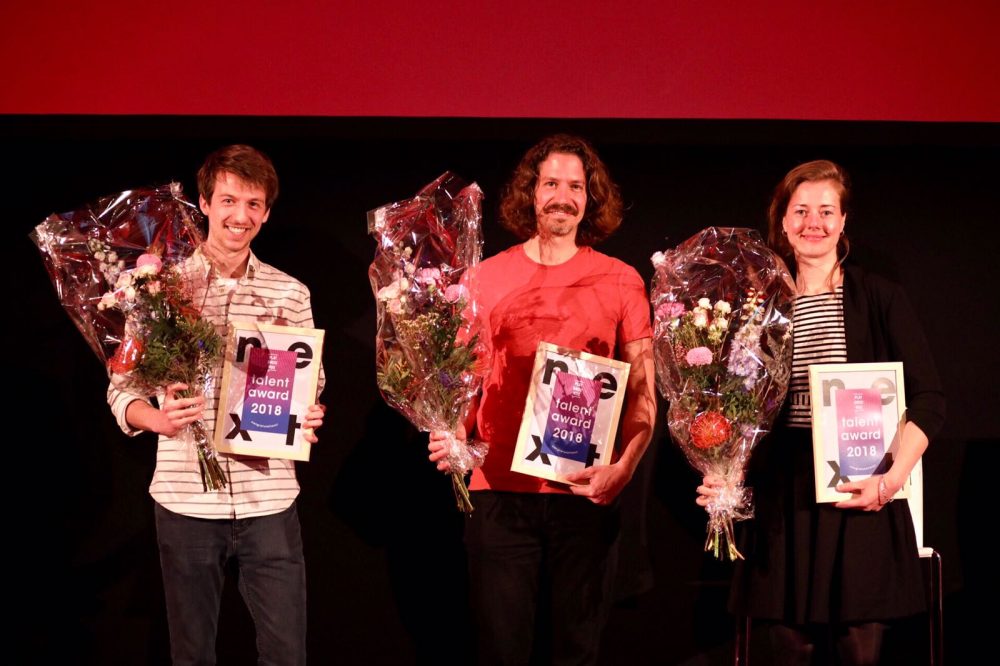 At the Opening Night of Playgrounds Blend on April 9th three new Next talents were presented to the industry. The Next partners selected Loek Vugs, Marleine van der Werf and Niels Hoebers to receive a personal and tailor made talent program for at least a year.
At the end of 2016 Next started the first pilot trajectory with talents Vera van Wolferen, Bram Knol and Jenny van den Broeke.
Partners of Next Submarine, Postpanic, Frodo Kuipers, Solar World Cinema, KLIK animation film festival, AKV|St. Joost and Playgrounds are excited to start the second pilot trajectory of Next.
Targeting to support and stimulate young talented artists to create amazing art, rethink and redevelop their business and the best ways to address the audiences out there so their work will be seen.
The three talents 
The partners are excited to announce they are going to support a film maker and animator that has been a constant in the industry for the last decade: Niels Hoebers. "With his incredible craftsmanship in tactile, detailed environments we believe this stop motion designer will explore new territories in the trajectory. His clear style is a joy to watch and you can feel the passion in his work.  We love to guide him in this new journey in his career."
For the second Next talent it became clear his work and style was noticed among many stakeholders in the industry. "At the beginning of his career he already makes high quality, well executed and refreshing work. We love the fact he combines accessible and artistic concepts and always experiments.  And his mesmerizing GIF's we can watch endlessly…" Loek Vugs is going to be supported with a tailor made development program.
And last but not least a strong female voice: Marleine van der Werf.
"With her powerful stories she never takes the easy route. After graduating AKV|St. Joost more than 10 year ago she became an independent documentary film maker and always explored new disciplines to tell her stories. We believe that with her strong filmic background and intelligent, original ideas het development within Next can be quite spectacular!"