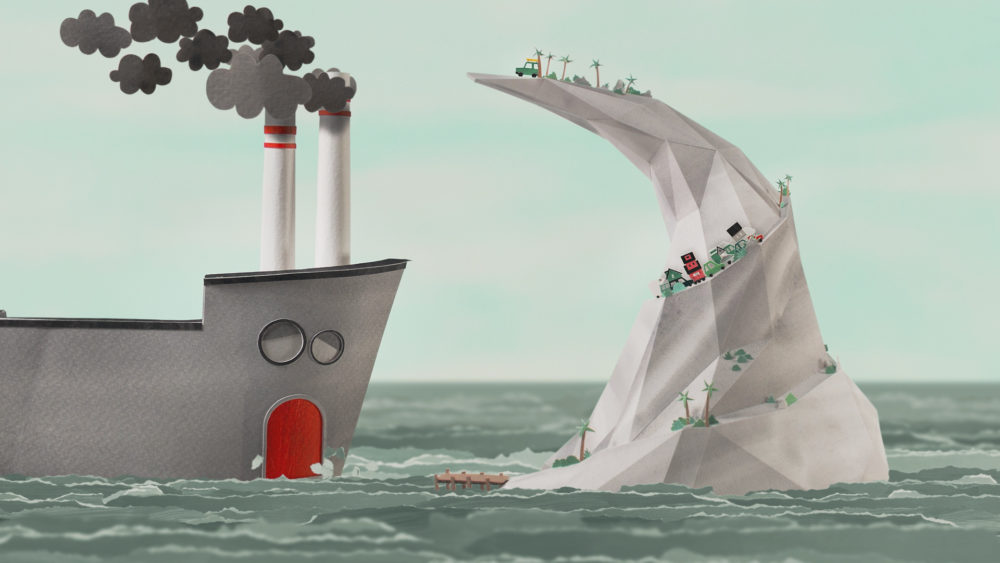 Animator, set designer and visual artist Vera van Wolferen combines the best of every world. She creates physical worlds, combines it with digital storytelling,  makes from objects, animations and gives her audience a peek into her amazing craftsmanship through her DIY kits. At The Art Department she will do a talk about her debut film Tourist Trap.
Vera is no stranger to Playgrounds. We had the pleasure to guide and coach her in our Next Talent Program. In this trajectory she developed the amazing interactieve installation  Thought Hopper 3000.
And now she is back! Vera will talk about the creation process of her debut film Tourist Trap, a Ultrakort production.
Tourist Trap is a stop motion animation about Jeep, who is looking for a unique holiday location and seems to have found it: a paradise island with unspoiled nature and special tropical birds. But when he arrives, Jeep learns he's not the only adventurer…
We are very grateful that Tourist Trap is also going to be screened at The Art Department. After the premiere at Nederlands Film Festival we are the first to show it to our community.