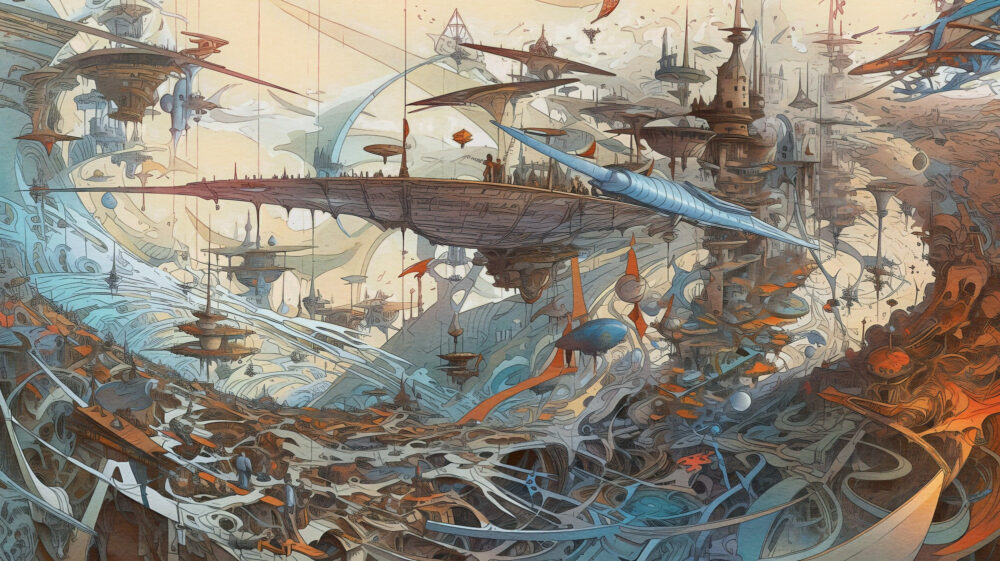 No other technical development of the past years has polarised the art community quite as much as the issues raised by the use of AI in developing artworks. Questions about what represents an ethical use, the problematics of engine trainings, reflecting on whether it helps or sabotages artists' development are just some of the topics heatedly discussed involving AI.
But at this stage, is Artificial Intelligence unavoidable? Can we go back to where we were before this development? Should we accept or reject it? Is there a middle way? In this panel, together with Stijn Windig, Eva Toorenent, Convoloot's Spiridon Giannakis and Wouter Tulp we will try to address the "elephant in room" in the most constructive way possible.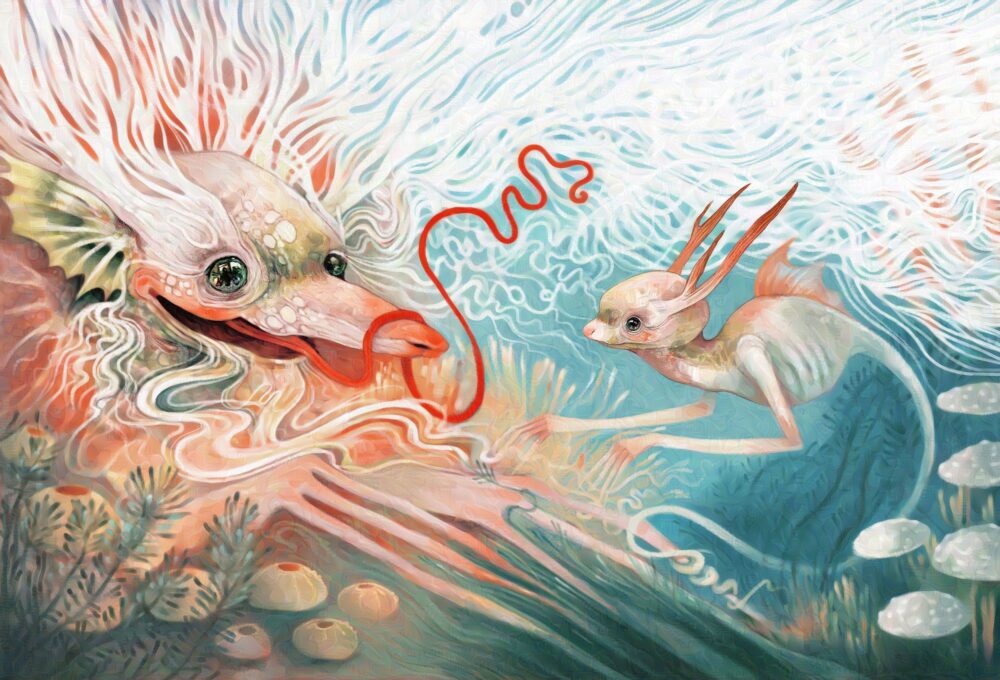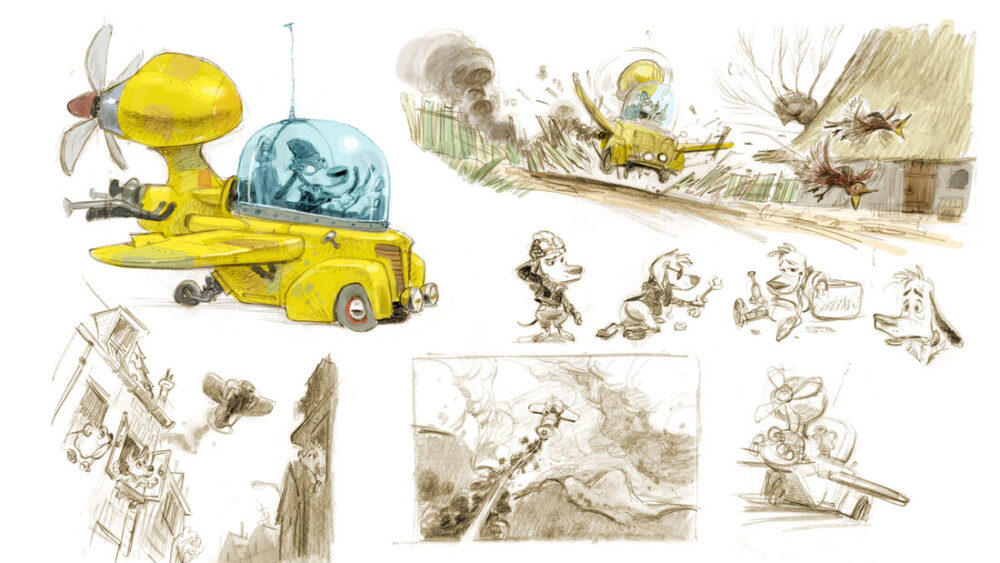 The panel will be moderated by our very own Leon van Rooij, director and curator of Playgrounds.
He will be joined by CG, VR and concept artist Stijn Windig. His works show an incredible versatility which is only to be expected from an artist with such a vast experience: over 15 years working in the industry. His works range from traditional filmmaking to 3D animation and even 360 VR paintings and and Augmented Reality. He is best know for his animated shorts like Robots, Tinny Tom and The Magic Box, A Monkey's Heart and Jacob's Lament.
Also joining us is Eva Toorenent, also known as Evaboneva. She is an illustrator and artist from The Netherlands, creating creepy and odd creatures with strange and sometimes unbelievable tales. Aside from her personal projects, her creations have also brought to life a number of children's books. She is currently working on releasing her own book "De Wondere Wereld van Eva.
The panel discussion is also going to be joined by longtime Playgrounds friend, creative consultant, art book designer and publisher Spiridon Giannakis. He has been working in print media since 2006. Starting in 2017 with Even Mehl Amundsen's TEGN he focused on creating artbooks, combining his skills with his passion for art. Since then he also helped other artists, like Abigail Larson, Björn Hurri, Bastien Deharme, and many more, to publish their work by designing their artbooks and managing the crowdfunding campaigns. His latest project is Convoloot, a platform entirely focused on conversations and interviews with industry professionals and community leaders.
Last but not least, we will be joined by character designer, illustrator and concept artist working for feature animation Wouter Tulp. He is well known for his expressive characters and illustrations. Tulp has told many stories in magazines, books, commercials and animations for main clients like HP/De Tijd, Albert Heijn and Algemeen Dagblad. This variety of work helped him to shape and refine his technique and craft, and eventually led to becoming a versatile character designer for feature animation, that has now become his core business. He has developed characters for Rumble, The Magician's Elephant, Mijo and Tripple Trouble, among others.