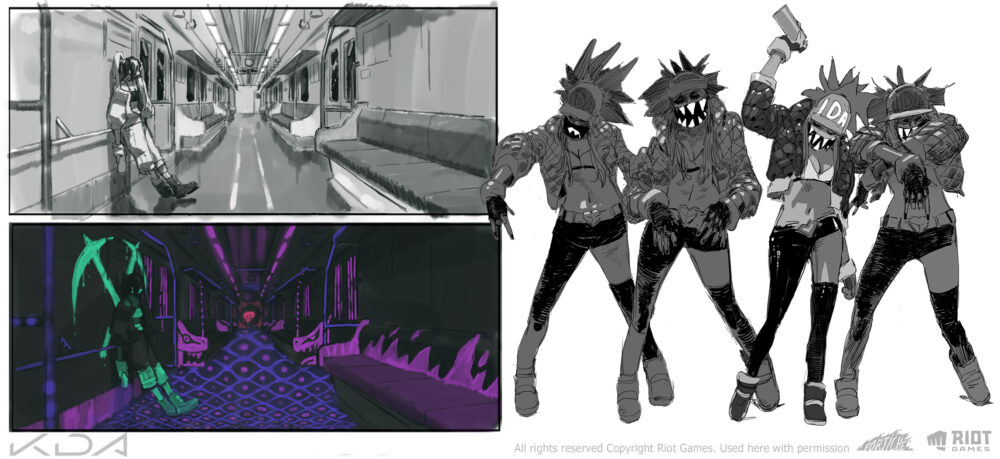 Ninoc studio is born from the conviction that 2D animation still has much to say. This full-fledged 2D animation studio is able to support the making of an animated film from A to Z. This already noteworthy ambition is joined by the will to provide film production companies with their expertise in pre-production, from concept art to storyboarding until editing. And with amazing results: Ninoc studio is the mastermind in the storyboards for Arcane, Rise and KDA.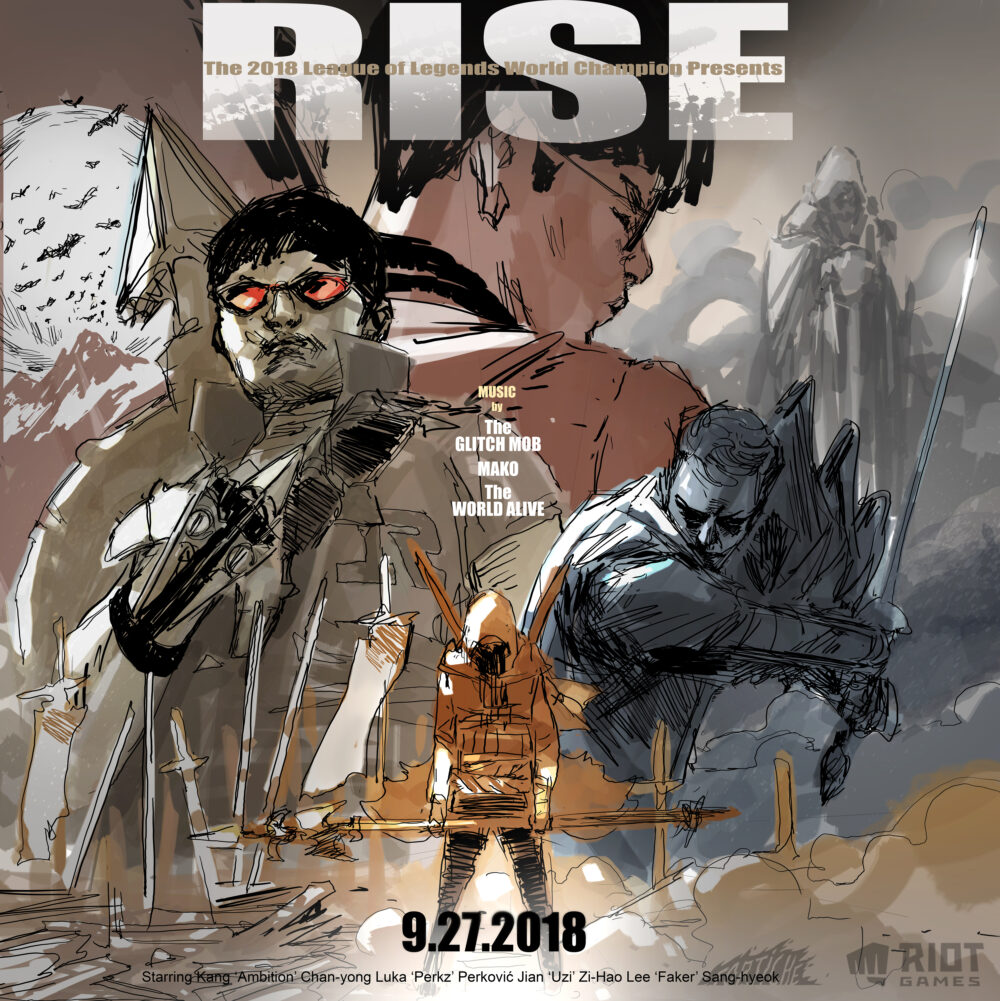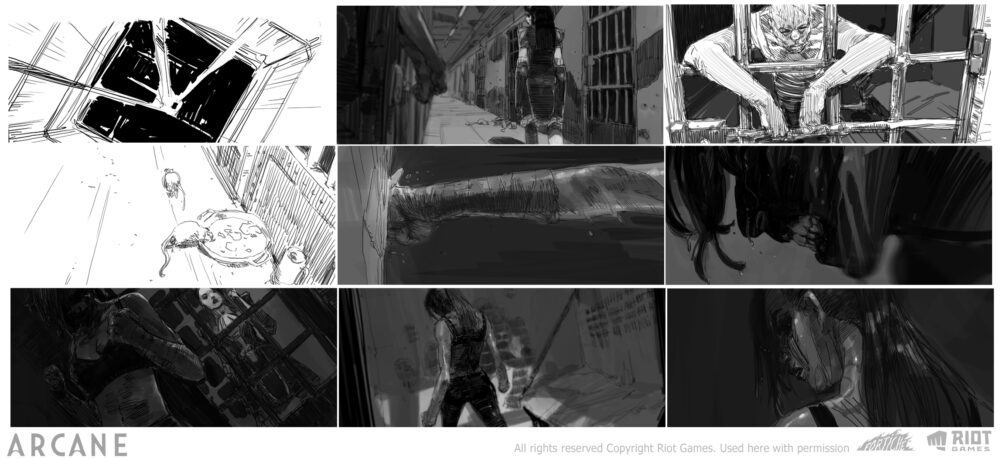 Romain Barriaux and Simon Andriveau met at Fortiche and decided to join forces in 2020 and established Ninoc studio.
Roman is a French storyboarder and animator. He started his career as a Visual Development intern at Walt Disney Feature Animation in Burbank. His  first 'real job' then sent him to Tokyo where he served as a Background artist on the French/Japanese  show Basquash!.  Throughout the years he kept moving around a lot, working on all types of project (feature films, short  films, Tv shows, music videos, commercials, video games) at all types of positions. This brought him great versatility as well as a deep understanding of the fabrication of a film.
Simon is a storyboarder. He began his career at BUF company animating SFX on feature films. After writing and illustrating the multi awarded comic book serie 'Le Grand Siècle' he came back to the animation industry, working as a storyboard artist on many animated features.  He then settled for quite a while at studio Fortiche where he collaborated on many of their iconic projects (Ekko: seconds, KDA, Rise) before becoming Head of the storyboard department on Season 1 of the TV show Arcane.
Romain and Simon are going to talk about their amazing work for Arcane for which they won the Annie Award for best storyboard.