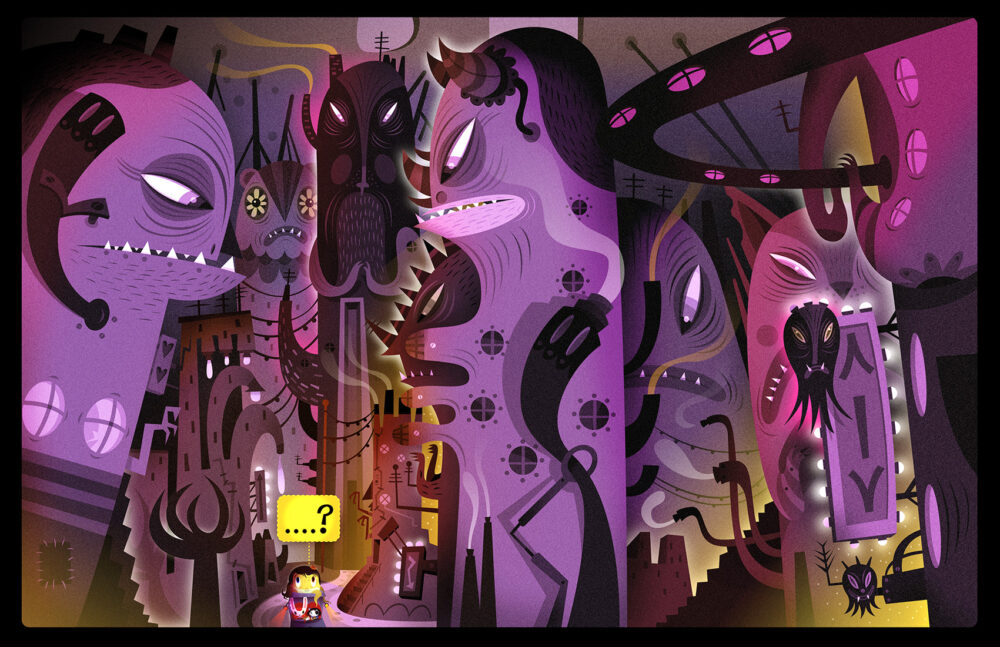 Illustrations, books, animations and even toys, everything that comes out of Nathan Jurevicius' hands bears his personal and extremely recognizable aesthetic. We're very excited to get to take a peek into his process during The Art Department Berlin!
Born to artistic parents, in Bordertown, South Australia – a region famous for its albino kangaroos and truck stops, Nathan Jurevicius was gently coerced into a life of painting, drawing, and crafts. At the age of 6 he sold his first piece rendered in marker, titled "Woman-with-a-fly-on-her-nose-in-a-phone-booth".
Since that time he has relocated to various cities including a stint in London as an editorial illustrator and Providence, Rhode Island where he freelanced for Hasbro Inc. In 2013 he became a professor at the Pictoplasma Academy in Berlin co-tutoring a master class specializing in character design.
Between 2018-2019 he was the Creative Director of Dark Slope, a studio creating Location Based VR and AR experiences. He is best know for his Scarygirl brand established in 2001.
Nathan currently resides in Toronto, Canada working as a freelance artist in a variety of media including games, animation, toys and publishing.
We can't wait to find out more about him during The Art Department Berlin!