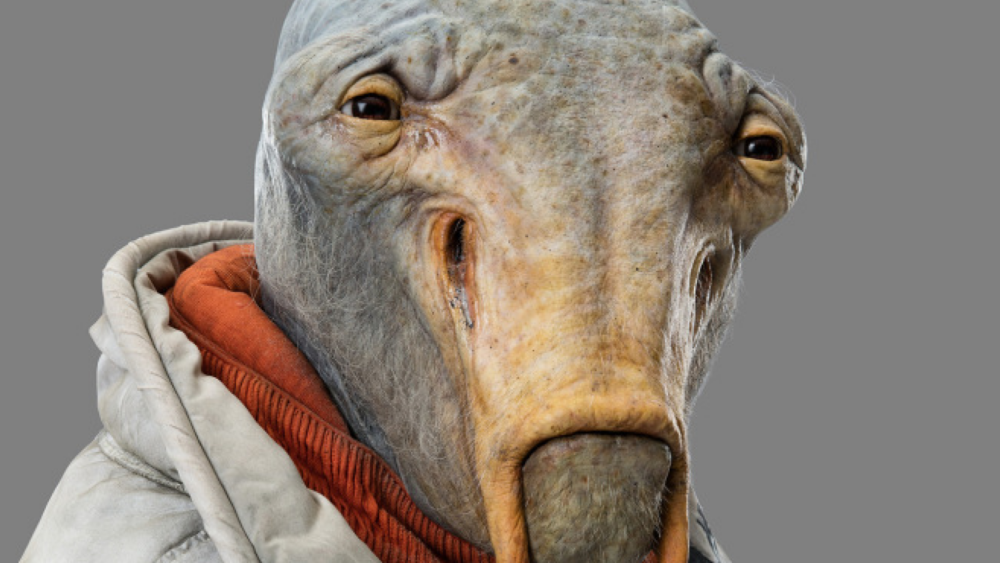 Growing up in the eighties Gustav Hoegen developed a huge passion for the practical effects, heavy sci-fi and fantasy films of that period. He followed his childhood dreams and became an animatronic designer working on several titles from the Star Wars franchise, Doctor Who, Prometheus and Jurassic World: Fallen Kingdom, among others. We're super excited to have him on our stage in Eindhoven and Berlin at The Art Department 2023!
In 1998 Gustav got offered an internship at the special FX company Artem. He spent three years there developing his craft working on many adverts and the occasional feature film.
During Gustav's time at Artem he started to specialise in animatronics. The ability to combine design, anatomy translated through mechanics, study of movements and the aesthetics of engineering made animatronics and creature FX very appealing to Gustav.
In 2001 he entered the freelance world as an animatronic designer working on numerous films such as Terry Gilliam's Brothers Grimm, Tim Burton's Charlie and the Chocolate Factory and Ridley Scott's Prometheus.
After a 12 year career as a freelancer, Gustav decided to set up his own workshop under the name of Biomimic Studio. During the period of setting it up, he also received the offer of a life time. Lucas Film approached him to run the creature FX department for the new series of Star Wars movies.
He teamed up with Neal Scanlan who helmed the whole Creature department while Gustav supervised the Animatronic department. Gustav has been working on every new Star Wars movie so far, as well as running his studio.
During his talk at The Art Department, Gustav will present his 2 decades career in a nutshell, giving the audience the chance to experience the many films he worked on, as well as providing tips about building your own creature.