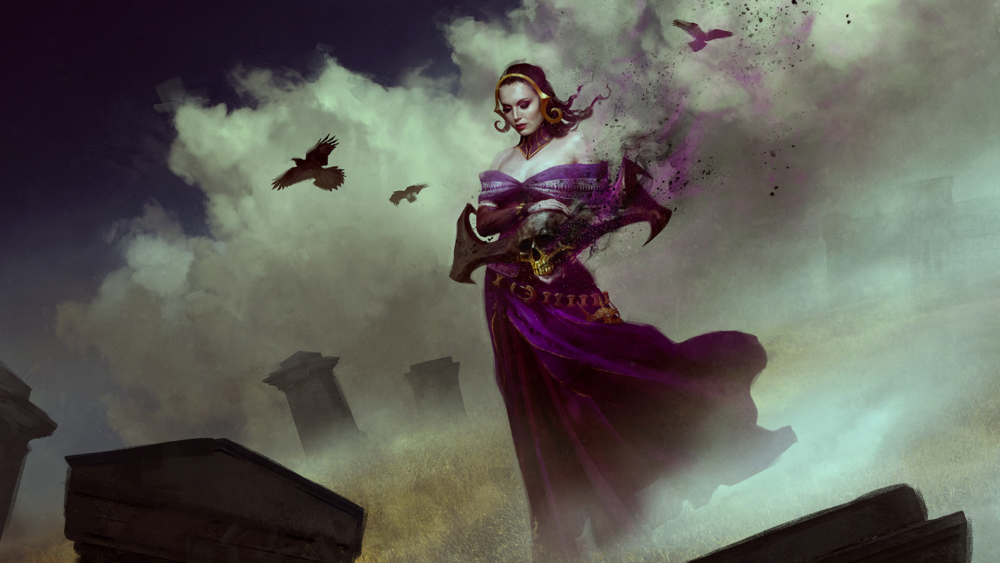 Experiencing the works of visual artist Bastien Lecouffe Deharme often feels like remembering a forgotten tale and landing on a crossroad where modern myths and ancient legends meet. He creates dark symbolic pictures where beauty organically blends into decadence.
Bastien works mainly in the science-fiction, cyberpunk and dark fantasy genres. He has a growing fan base worldwide and enjoys working for clients like Magic: The Gathering, Adobe, National Geographic, Riot Games, Applibot (Legend of the Cryptids) and many more.
We can't wait to engulf in his beautiful creations and learn more about his process during The Art Department Berlin!
header image: created for Magic: The Gathering | Wizards of The Coast