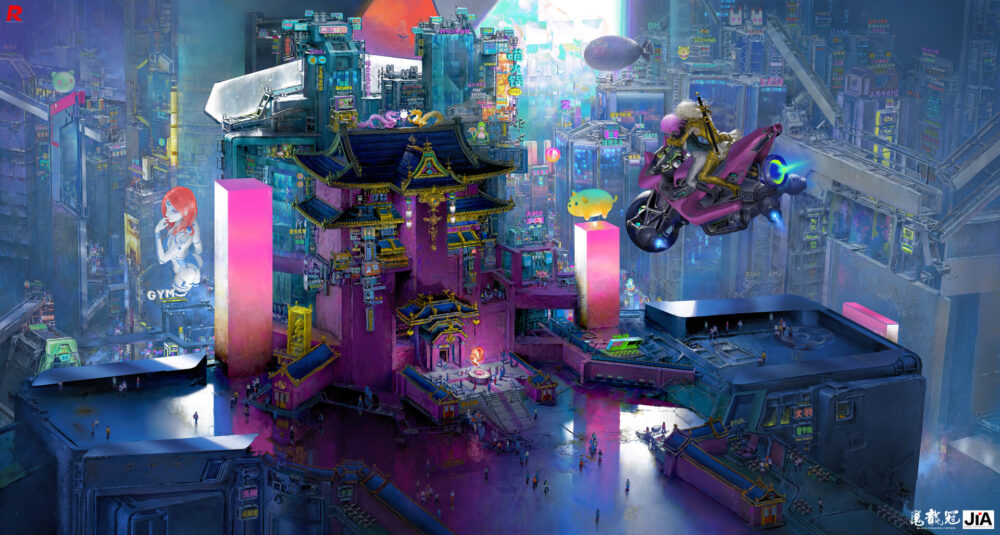 In this panel our host Yangtian Li talks to artists Ruan Jia and Lynn Chen about the influence of their Asian background onto their imaginary and storytelling.
Yangtian Li is a concept artist focusing on character design and digital illustration, with a strong foundation in traditional painting. Yangtian was born in China, and in now is based in Seattle (USA). Yangtian has worked on several games including Call of Duty: Black Ops IV and Black Ops III, Vainglory, Figureheads and multiple mobile games. She has also created on a number of book illustrations and illustrations for magazines.
Lynn Chen is a visual development artist who's currently working at Warner Bros Animation. She has been working in the industry for over 5 years and currently works and lives in Los Angeles. Lynn has worked for Warner Bros Animation, Nickelodeon Jr, DreamWorks TV, Illumination, Wacom to name a few.
Third participant in this panel is Ruan Jia, a concept artist and illustrator for videogames such as Halo, Guild Wars 2, World of Warcraft and Diablo 3.
He is originally from China and started working for an online game studio in China 2001. Ruan then moved to Canada in 2011. In 2013 he joined ArenaNet team, working for 343 Industries on the Halo project in 2015.
Cover image: Ruan Jia. Images: Ruan Jia, Yiangtin Li, Lynn Chen