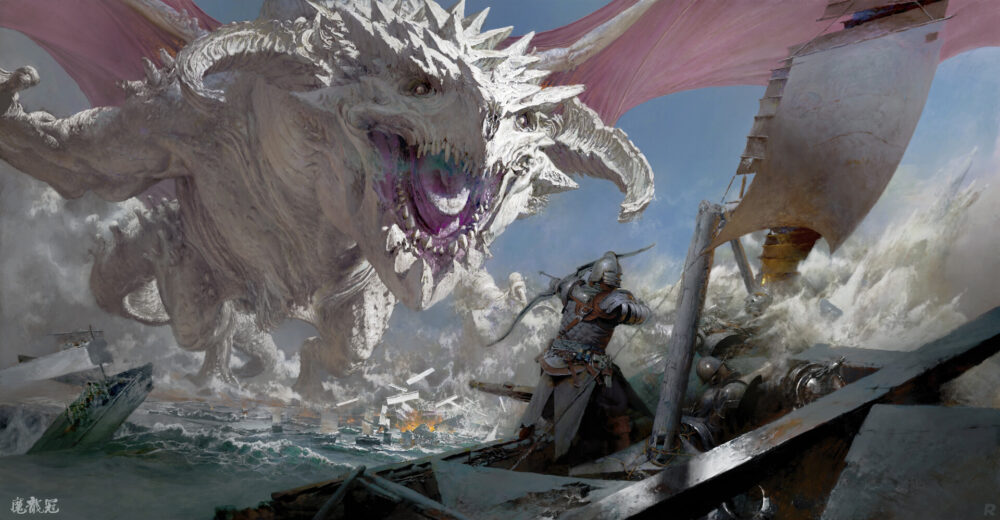 It might seem hard to believe when looking at his current works, but Ruan Jia discovered his talent for drawing while he was attempting to reproduce his favorite characters from films, manga, comic books and games. He in the meantime developed his own unique aesthetic, mesmerizing his audiences with breathtaking designs.
In 2000, Ruan Jia graduated from the China Central Academy of Fine Arts, where he had studied features of digital painting, conceptual art and also 3D modeling. He started working in the game industry in 2001.
In 2011 he moved to Canada, where he joined ArenaNet in 2013. He has also worked on some concept art for games like World of Warcraft, Diablo III, the Halo franchise, Hearthstone and Legend of the Cryptids.