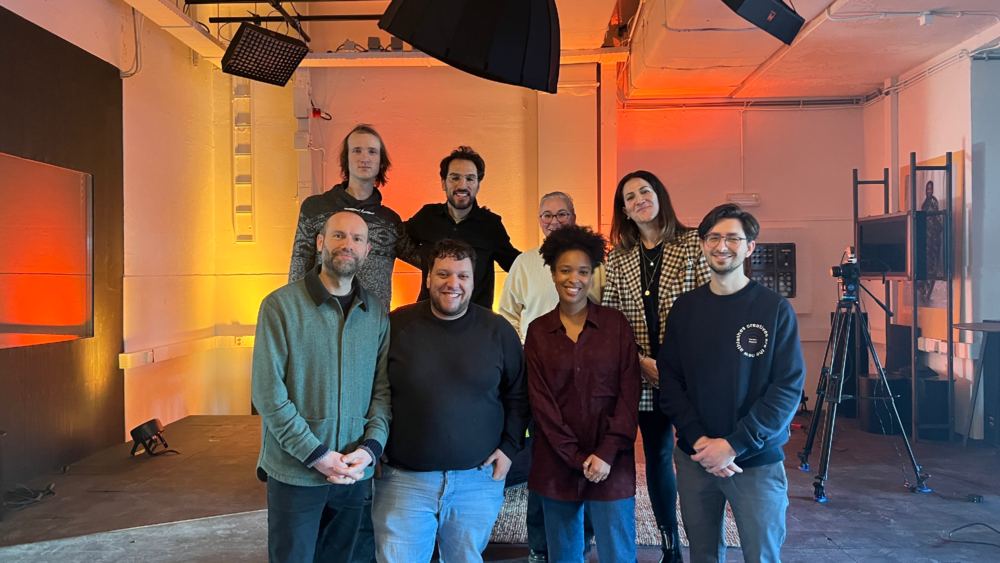 Whether a movie is scripted or not, PRODUCERS are involved in the process from beginning to end. In this 90-minute panel discussion, moderator Nelly dos Reis and panelists Lea Fels from Scenery (Human Playgrounds, Lara & Escobar an Unexpected Legacy), Alex Dowding from Submarine (UNDON, Apollo 10 1/2) and Sam Godfried from Yalla Docs (Gat in mijn Hart, Gewoon Boef) dive into the ins and outs of the job of a film producer and offer advice on how to advance your career as one.
The panel discussion is presented by New Producers Academy (NPA) in collaboration with Playgrounds and can be seen for free on YouTube. This panel is made possible by generous support from the AMARTE FONDS.
New Producers Academy was founded in 2021, by filmmaker and producer Claudio Montesano Casillas, filmmaker Loretta van der Hors and impact manager Yassin Karmoudi, as a response to the lack of diversity within a crucial area of the film industry: producers. Find out more about NPA here.