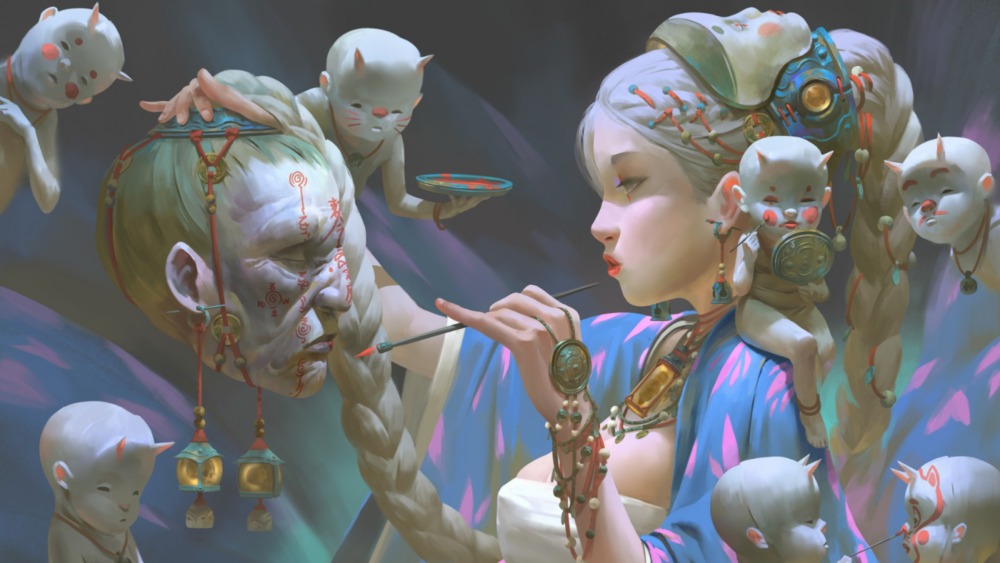 Zeen Chin is a self-taught freelance illustrator and concept artist. He is inspired by Asian folklore, Hong Kong horror movies and he explores childhood themes. This has led to the dark and surreal illustration style of Zeen, full of strange demons and fantastic creatures. He has worked on RGP game "Legend of the Crytids", the cult phenomenon board game "Kingdom of Death" and Applibot's card game Galaxy Saga. We can't wait to have him on stage in Berlin!
Max Ulichney is an art director, illustrator, visual development artist, CG supervisor, and director with diverse, fast-paced commercial and short film production experience. He is skilled at developing innovative visual styles for a wide variety of clients while constantly seeking to lead and inspire new teams of artists to tell ever more compelling animated stories. A fabulous addition to our line-up!
Djamila Knopf is an independent artist based in Leipzig. She creates illustrations that evoke a sense of wonder and nostalgia. Djamila focuses primarily on personal projects and her work is inspired by Japanese animation, nature and magic realism.
This is just a glimpse of the Berlin line-up and more names are coming! Keep an eye on our website to find out who will join us in Germany.