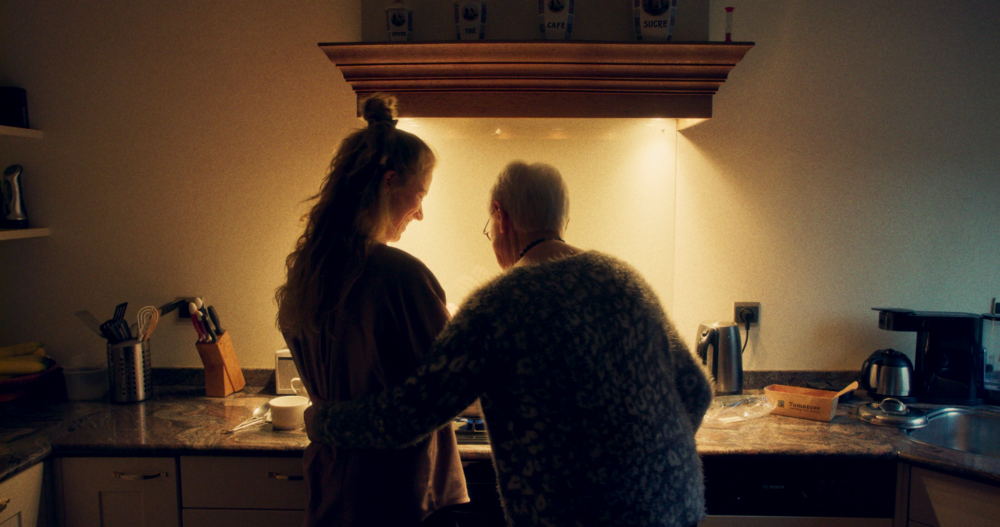 HONDS (26 min) & De Centen van Knegtsel (25 min) + Q&A with the directors
HONDS (Canine) – Josefien van Kooten – 26 min.
In the reflection between man and dog, the tension between control, love and powerlessness in life becomes visible. Dog whisperer Ron assists people who have problems with their dogs. The dogs refuse to listen, show fearful behavior, or are aggressive and bite. It often turns out that it is not the dogs, but the owners themselves who need to be trained. Because of the unlimited love for their animal, people forget to indicate their boundaries. The solution is that owners learn to behave like dogs. HONDS is a tragicomic documentary that shows the complex relationship between humans and animals in observational shots.
HONDS has been selected for the Gouden Kalf Competition 2020, Best Short Documentary.
De Centen van Knegsel (The money of Knegsel)- Marieke Widlak – 25 min.
For forty years, director Marieke Widlak's grandparents, together with the residents of Knegsel, have been raising money for the Indian priest Christopher Bara, to improve his poor habitat. Grandpa and grandma are now elderly and ask Marieke to take over the baton, but she has doubts. Is this form of development aid still relevant today?
Next is the Film / AV talent development program of Talenthub Brabant, supported by: Playgrounds, BROET, Natlab, Submarine Channel, The Panics, BredaPhoto, Herrie Film & TV and AKV | St. Joost, Kunstloc, Province of North Brabant and Filmfonds.