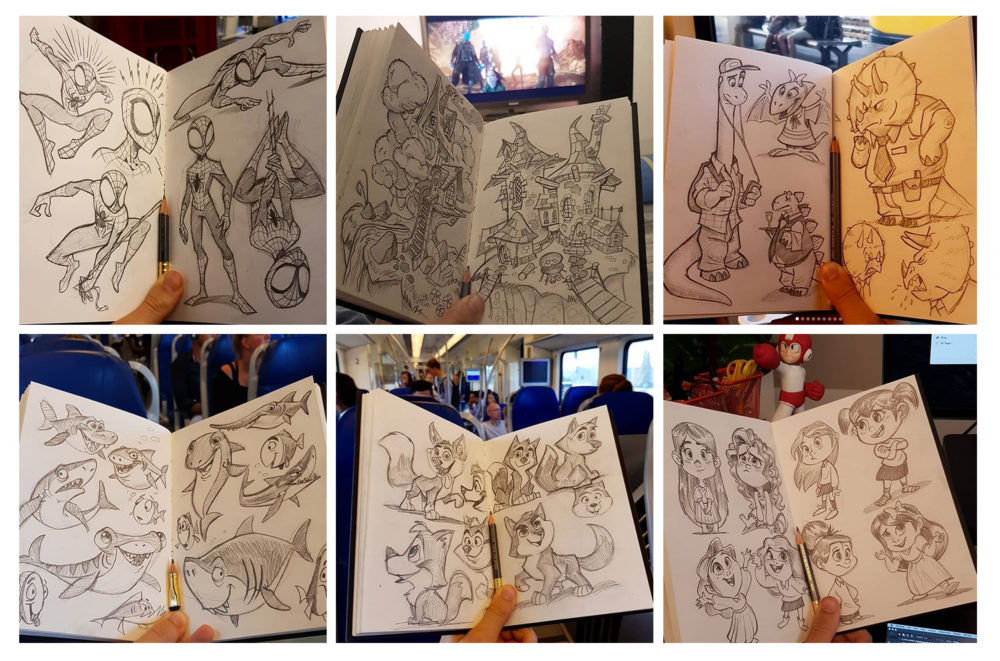 Motion design, illustration, game art, visual development and character design... Mitch Leeuwe has managed to blend them all in his spectacular portfolio. He worked as a freelancer on visual development for animation, toys, comics, commercials and games for: Booster media, Submarine, Media Monks and Vanguard Games, among others.
For Dutch artist Mitch Leeuwe his art journey began when, as a child, he went together with his family to watch The Lion King in the cinema. He simply fell in love with the movie, started drawing Disney characters and envisioning becoming an animator. While flirting with other career paths as well, he kept on drawing on the side becoming in 2005 a motion designer at Media Monks. He also created designs for billboards, stickers for cars, banners, websites, web games and more, working for clients such as Opel and radio 538.
More significantly however, he got hooked to the design industry. This prompted him to study Interaction Design at Media College Amsterdam, and then Communication, Design, Multimedia, Games at Noordelijke Hogeschool Leeuwarden.
In the meantime he also worked as a junior designer for Submarine, illustrator at Soepel, game artist at Spil Games, UI artist at Vanguard Games among others.
After years of working as a senior artist on social games he decided to start freelancing to focus more on becoming a visual development artist for feature and television animation. Apart from that, he also teaches character and environment art on schools, trough his patreon page and other social media platforms.
In 2019 we got to see him doing a live Paint-Over session at The Art Department Eindhoven.