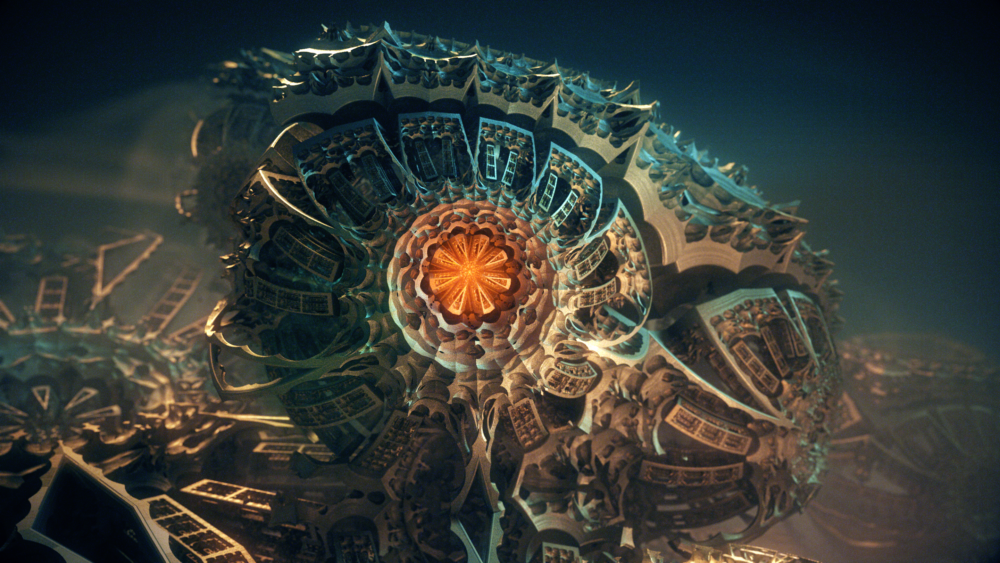 Master of the fractal art, otherwise known as animations of mathematical landscapes, Julius Horsthuis is an Amsterdam based Visual Artist and Visual Effects Designer. He is known also for his work on several features such as "Nova Zembla", Academy Award winning "Manchester by the Sea" and the most VFX-heavy film in the Netherlands: "Koning van Katoren".
Julius developed a love for film and video at the age of 12. After high school, he worked on various film sets doing everything from sound recordist, clapper loader and focus puller. This hands-on film-set experience would later play a significant role in his career. In 2003 he finished a one year video study at the Open Studio developing in the same time an interest in computer graphics. He worked for several years for different (post) production companies: Revolver (2004-2005), Carbon (2006-2010) and Hectic Electric (2010-present).
In 2013, Julius started experimenting with Fractal Environments, creating a unique blend between abstract and cinematic animation. His work quickly gained worldwide recognition, being posted regularly in blogs and news sites such as The Creators Project, Gizmodo, Newsweek and the Vimeo Staff Picks.
For various high-profile projects, Julius collaborated with other visual artists, such as Android Jones (Samskara), Esteban Diácono, and Beeple (Coachella Antarctic). His particular and mesmerizing craftsmanship also helped him secure notable collaborations with bands like Odesza, Meshuggah, Tigran Hamasyan and Birds of Paradise. Also, his visuals have been used in live shows by Empire of the Sun, and the recently deceased Avicii.
Julius is also a regular to festival exhibitions such as the Geneva International Film Festival, Art Futura Festival, MIRA Digital Arts Festival, SAT symposium Montréal, Coachella Music and Arts Festival, Ruhrtriennale, and many more.
During our The Art Department Eindhoven 2019 edition Julius conducted an artist talk and a demo made possible by Wacom.