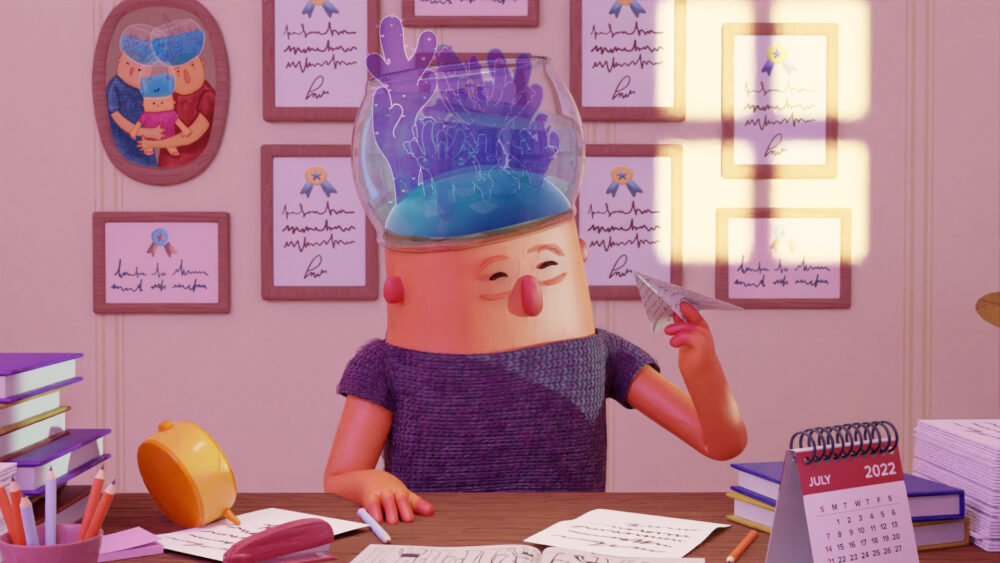 Irma Beatriz Peniche Silva is an animator, illustrator and graphic designer from Cuba. Her use of visual metaphors made her a winner in two national Poster design competitions and a finalist in a global media competition.
She is now working at Ambassadors. In 2023 we have welcomed her as a talent in the Next Program.

Irma's curiosity for the world of animation brought her to the Netherlands to complete the Avans AKV-St. Joost Master in Animation, where she graduated in 2022 with her first short film SoulMate. So far, it has been part of the official selection at four international festivals and won the Audience Award in the International Student Short Film Category at the ICONA 2022 Ionian Contemporary Animation Festival.
Irma loves to nurture and help grow her ideas as if they were her children. However she strongly believes the best stories are created in teams.
She is excited for a future where she continues feeding her love for illustration and animation, making visual the ideas that come to her mind.