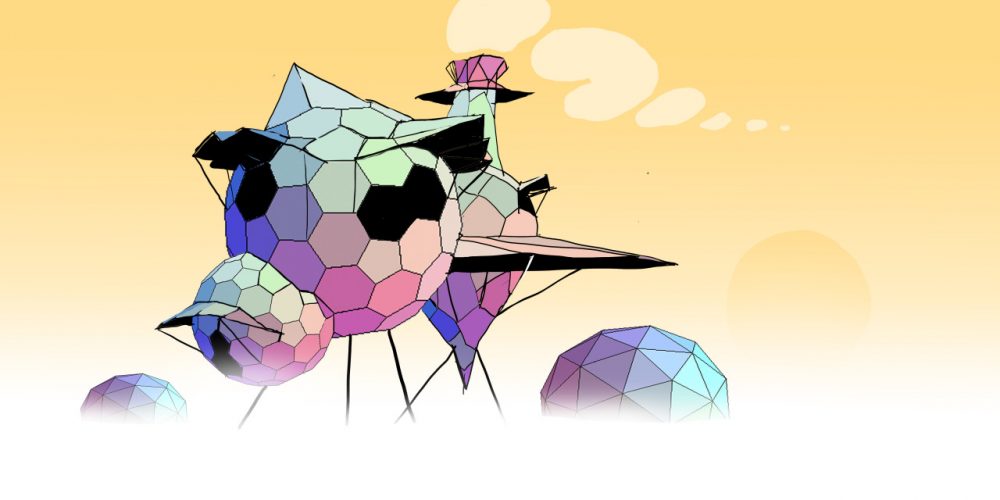 Fabien Mense is a visual development artist and comic book author. He was one of the character designers for the French television production called Robin Hood—Mischief in Sherwood as well as the Disney Tv's DuckTales seriesreboot.
His client lists includes noteworthy names such as Disney interactive, Nickelodeon, Sony Pictures Animation, Cartoon Network and Method Animation. During his years as a student at the Art University in Strasbourg he met animators Bill and Gobi. The duo not only significantly influenced Mense's style and aesthetic but years later the three of them would join forces and work together. Firstly on the 'Lucha Libre' project, a collective of comics published by Les Humanoïdes Associés. Later on, the three of them would also set up the Catfish Deluxe creative studio.
After graduating in 2003, Fabien was hired by the Marathon animation studio. During his employment at Marathon, he was a storyboard artist for the 'Totally Spies' animated television series and a character designer for the 'Team Galaxy' series. During this time, Fabien worked for book publisher Flammarion as a Lead Artist of the 'Les Sauvenatures' children book series. From 2008 to 2009, Fabien has been working as a character designer for Hotel Transylvania, the last full-length animated film by Sony Image Works.