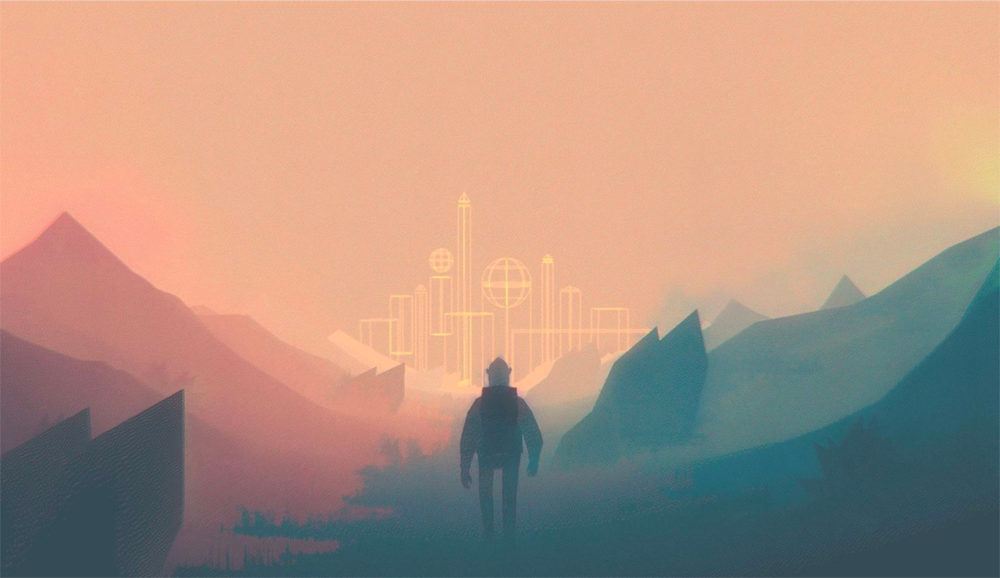 In creating the characters for his short Style Frames, commissioned for the conference of the same name, he developed more organic methods instead of simply designing the characters digitally. Eran Hilleli built shapes first on walking patterns and movements and then tested them to see which characters felt like they were coming to life. And this is not the only instance of embracing a more peculiar character designing technique. He is also known for using music software and equipment, in order to explore new ways of breathing life into a character with unexpected outputs.
Eran Hilleli is an animation director based in Tel Aviv. He went to school in Jerusalem, at the Bezalel Academy of Art and Design where he studied animation. His graduation project was a short film called Between Bears. "It was kind of my first step into this world so I was a bit naive" Eran says. "I wasn't dreaming of being a director or anything. I just wanted to make animation films and design characters… through that film I got a lot of opportunities. It was also part of the Vimeo Festival. It won the Best Animation Award which got me far more attention. It was very surprising. That was 2010 when I finished the film. Then 2011 was when stuff started happening." Straight after university he got signed by XYZ, an animation studio in Australia and started being represented as an animation director working on projects like commercials and music videos. In parallel, he kept working on personal projects which ended up having him represented by Hornet Film in New York as well.
In the magical and surreal worlds formed by Eran Hilleli, creatures great and small come together through a connection with their strange surroundings, blurring the lines between person and place and experiencing epic journeys. He often experiences different approaches to character design. For instance for his piece as part of the Character Walk at the AG Cemetery Museum he showed a beardy head on a screen linked to a synth keyboard, so people can play the character as they would a piece of music, in order to make him move, come alive and even fall apart or change face shape all together. This spontaneous and interactive approach to character design makes the viewer feel like the animator, bringing the head to life and giving him personality and movement.
A bender of more traditional design methods and a blender of concepts, Eran Hilleli was simply a must-have in our Blend 2019 line-up.