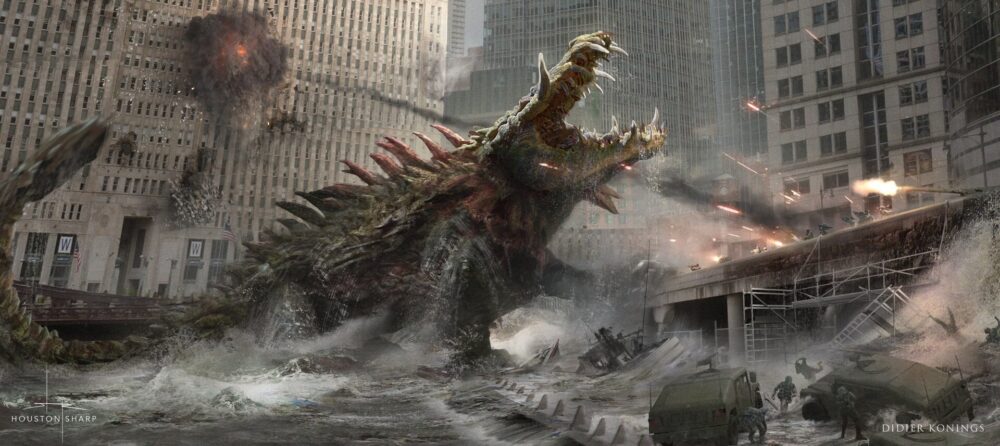 Didier Konings is a Dutch concept artist who managed to take the big leap and end up working on big Hollywood productions such as Pirates of the Caribbean: Dead Men Tell No Tales, A Wrinkle in Time, Tomb Raider, Birds of Prey, Dark Pheonix and Mouse Guard among others.
Didier Konings was born and raised in Rotterdam. According to an interview for Nuts Computer Graphics, he knew from an early age that his future would be in the cinema industry. It was when he saw Steven Spielberg's Jurassic Park that he was captured by the magic of visual effects. At the age of 17 he directs his first "low budget" movie called Boys in War, a personal project he has been working on for about four years.
Later Didier graduated from the Netherlands Film Academy with the short film "The Space Between Us". After graduation he worked for Aaron Sims Creative in LA, where he delivered iconic concept design work for many projects such as: The Conjuring 2, Pirates of the Caribbean 5, Wonder Woman, Rampage, The Tomorrow War, Stranger Things and many more.
Now working independently, Didier has created concept art for some highly anticipated large scale productions. As Lead Artist at Nightroad Studios, he directed and designed the quarantine short-film, "Seized", wrote and directed the music video for "In My Breath" by Grammy-nominated artist MA/SA and directed and designed the short film "Uncario", which has gathered awards and nominations from film festivals across the world. Didier recently began production on his upcoming mid-length thriller based on a Dutch folk tale.