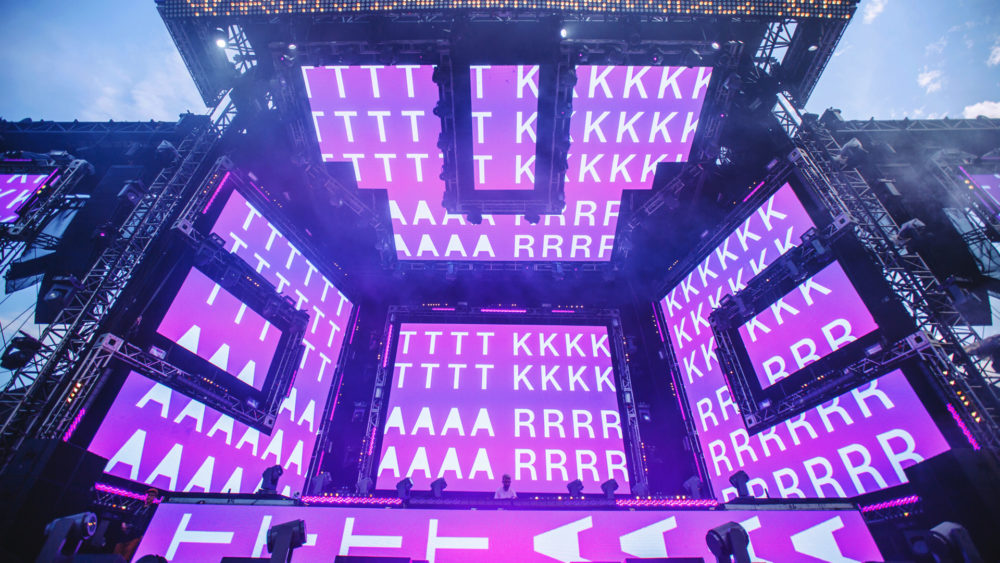 They generate designs for typefaces, they produce brand identities but, most importantly, they constantly challenge the creative conventions. At first glance DIA Studio might seem a small independent creative agency in SoHo, but wait until you check out their portfolio! Consistently show-casing artistry and innovation off the charts, with clients ranging from Samsung, Nike, NBC to the U.N to FX,  DIA Studio simply had to be included in our Blend 2019 line-up.
Officially founded in 2008 by Kansas City born Mitch Paone, DIA Studio only started to catch momentum when Meg Donohoe joined the team. The two formed a power couple both inside and outside the studio, established in New York, got married and poured their hearts and souls into reshaping brands and changing design mentalities. Over the last 8 years their studio has experienced a somewhat dramatic evolution, moving from purely film and motion projects into a full range of design disciplines with a portfolio now dominated by identity work.
In one of their most recent projects for Squarespace they managed to create an entirely kinetic identity system channeling New York's modernism, fashion, and technology while maintaining the company's unique edges.
"When you walk into the Squarespace headquarters there is such a clear aesthetic and attitude," Mitch tells It's Nice That, explaining where the idea to reference New York modernism came from. The result is a typeface, produced in collaboration with Francois Rappo at Optimo, titled Clarkson. It successfully references the mash-up of grotesk and neo-grotesk typefaces that appear across the city's transit system, while also hinting at the fashion and tech scenes through proportions and contrasts.
The entire identity, therefore, boils down to a simple gesture – a square which rotates in any dimension with an isometric camera point of view. The motif is derived from the sound of saying "square" and "space", a two-syllable cadence which is then mimicked in the identity's animation. It's this ability of Mitch and Meg to communicate concepts through kinesis, which distinguish their works as brands are no longer static but living and breathing.