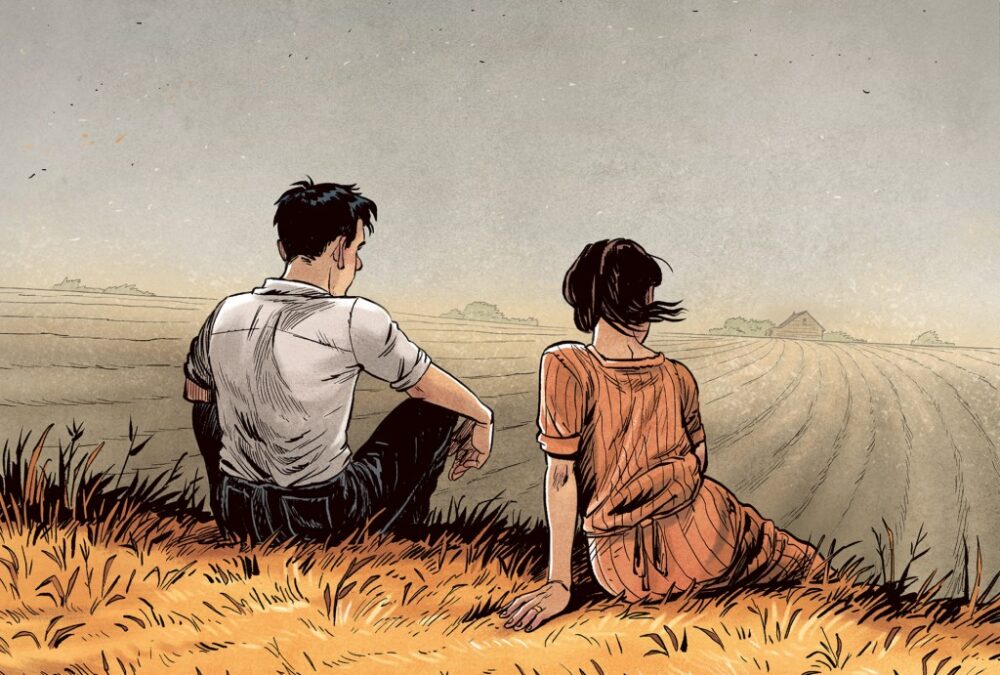 Aimée de Jongh is a comic book author, animator and illustrator from the Netherlands. She is known for the award winning graphic novels such as The Return of the Honey Buzzard, Blossoms in Autumn and TAXI!  as well as her popular daily series Snippers for the Dutch newspaper Metro.
Aimée de Jongh received her BA degree in Animation at the Willem de Kooning Academy Rotterdam, and studied at KASK Ghent and at the Gobelins Summer School Paris.
At 25, she published her first graphic novel The Return of the Honey Buzzard, which won the Prix Saint-Michel and was adapted to a live-action film. Her international breakthrough came when Blossoms in Autumn was released, a graphic novel about love after 60, written by Belgian comic author Zidrou. The book won awards in the Netherlands, Belgium, Germany and Japan. In 2019, Aimée published her autobiographical comic TAXI!, about four intriguing taxi rides she made. Aimée's most recent graphic novel is Days of Sand (Jours de Sable), about the American Dust Bowl, released in 2021. The book was a bestseller in both the Netherlands and France.
Through the years, Aimée has worked in the animation industry in many different roles. She directed the short film Aurora, created storyboards for Amazon Prime's Undone, and animated a series of 12 music videos for De Wereld Draait Door. Her biggest animation project was Behind the Telescopes, a 71-minute long theatrical film, made together with harpist Lavinia Meijer and Arthur Antoine. In 2021, Aimée created 6 animated short films for the Rijksmuseum's new exhibition Slavery.
Aside from her comic and illustration projects, Aimée has given lectures and talks about comics and animation for various international events. She taught classes at academies in the Netherlands, Germany, and the United States.