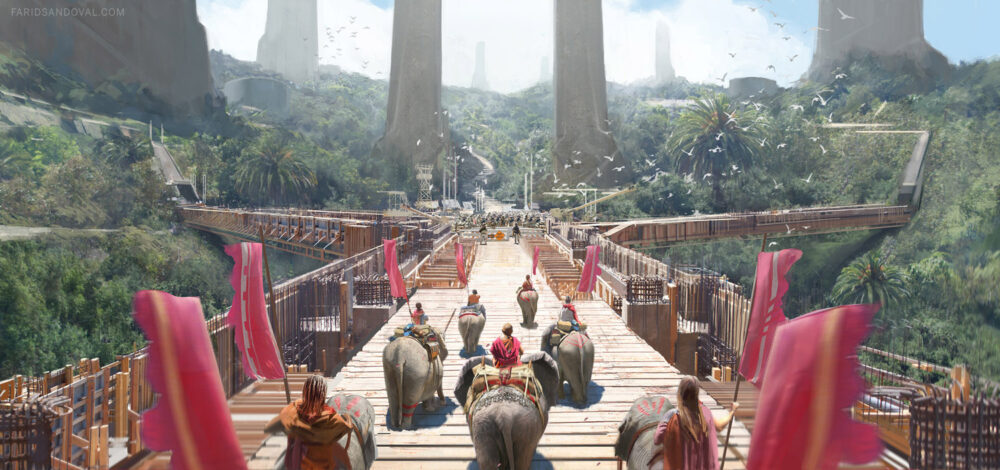 9B Collective is the first black-owned concept art studio made up primarily of BIPOC artists and founded by Phillip Boutté Jr., Mike Uwandi, and Aldis Hodge. The studio's goal is to provide a shift in the entertainment landscape by working towards true inclusivity both in front of, and behind the camera. The studio consists of artists working across multiple disciplines.
Phillip Boutté Jr. has been working as a Costume Concept Artist/ Production Designer for film, music video and television for the past 12 years. Within the last few years, he has illustrated for a multitude of blockbuster hits including Marvel's Black Panther, A Wrinkle in Time, Captain America, Guardians of the Galaxy Vol. 2, Avengers Infinity War, Thor, and most recently, the upcoming Jungle Cruise starring Dwayne Johnson.
Philip has also Production Designed several music videos for artist such as Ariana Grande, The Black Keys and Panic at the Disco.
Michael Uwandi is a costume concept artist that's worked on such films and shows as The Mandalorian, Supergirl, Picard, Maleficent, Westworld, and The Orville.
Actor Aldis Hodge had hildhood appearances on Sesame Street and Saturday Night Live before making the rounds on classic prime-time series like ER, CSI, and Friday Night Lights. More recently he starred in One Night in Miami, Regina King's critically acclaimed feature directorial debut, One Night in Miami. He's also adapting the Chinese thriller Parallel Forest with Edwin and is set to direct for the first time. "I like to tie myself to projects that have meaning beyond just the entertainment aspect," Hodge says to Harpers Bazaar. "Not every project will hit that mark for me, but when I can get that, it's really—it's like [winning] the lottery."