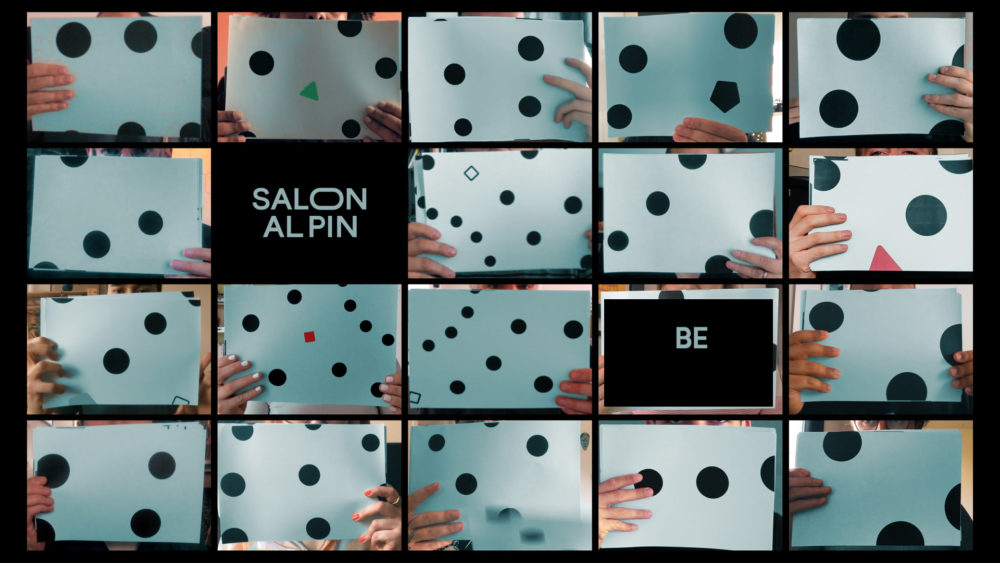 First online Playgrounds Festival – MAIN TITLES by The Panics. Stop-motion created through Zoom during COVID-19 quarantine.
When the Corona virus fundamentally changed the types of productions which could be taken on, director Erwin van den IJssel of The Panics had to alter his course. We moved our festival online, and so Van den IJssel wanted the titles to follow suit.
This stop-motion zoom combination features each member of The Panics within the comfort of their own homes. Creating the titles not only felt fitting for the times, but was also vital in following lockdown guidelines.
With 962 pages, 3848 edges cut, 22 participants, 8 ink cartridges, and 3 paper cuts, this project leant on a mix of concept, craft and technology: setting the tone for Playgrounds' first online festival.
Born in Oudewater in 1988, director Erwin van den IJssel moved to Utrecht to study Media Design at the Hogeschool van de Kunsten in 2006. Upon graduation, van den IJssel joined The Panics as a motion designer. He quickly proved directorial capacity, and has been directing commercially for the past eight years. His style is marked by a scrupulous attention to detail, creating a rich, textured design language which work to cohesively tie together all his work be they live-action, mixedmedia or motion graphics-led. However, the unifying factor to all his work is a strong concept-driven approach. Van den IJssel holds particular interest in the intersection of current and future technologies and society and functions of memory and narrative.
Erwin: "When Playgrounds reached out to see if we wanted to create opening titles for their festival, due to be held online this year, we immediately jumped at the chance. As we're all working from home and communicate all day through Zoom, Slack, Skype and similar platforms, I wanted to create something that highlights this process rather than hides an ode to working from home, together. The end result is something that I hope adds a bit of light to these confusing times we're in, but also proved to be a lot of fun for all of us at the Panics to work on!"
Thank you Erwin and The Panics!!
See you tonight! All info about the online fest can be found here.